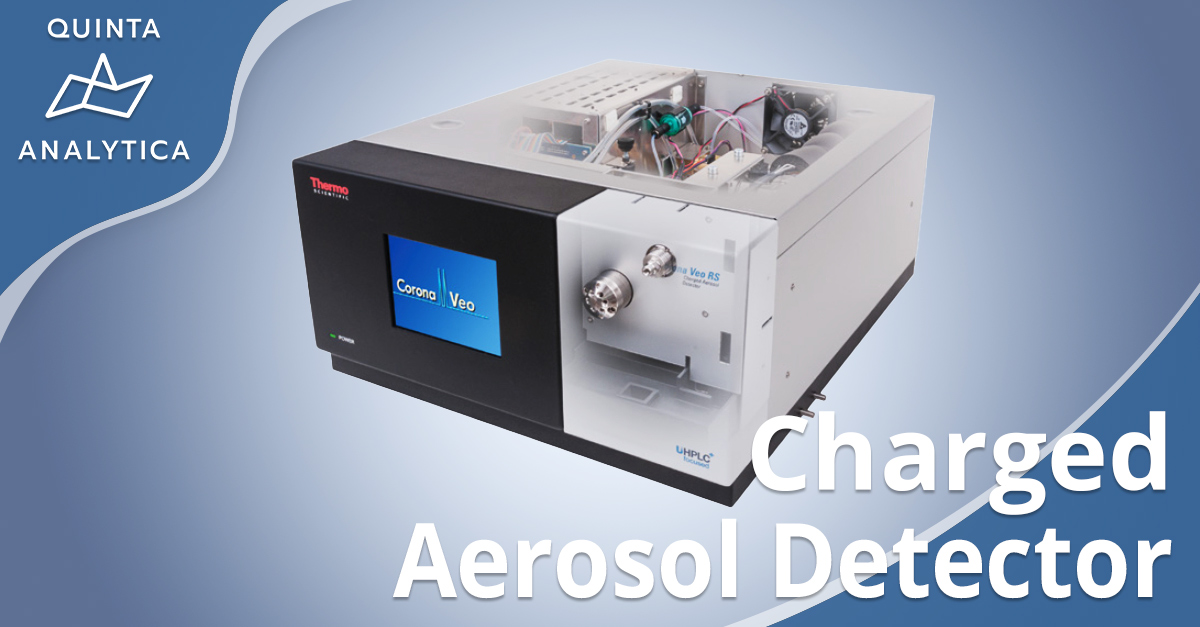 The introduction of Ultra-High Performance Liquid Chromatography was a significant milestone in the evolution of LC, and is certainly a very powerful tool for today's chromatographer as it can significantly increase the efficiency of chromatographic separation.
‍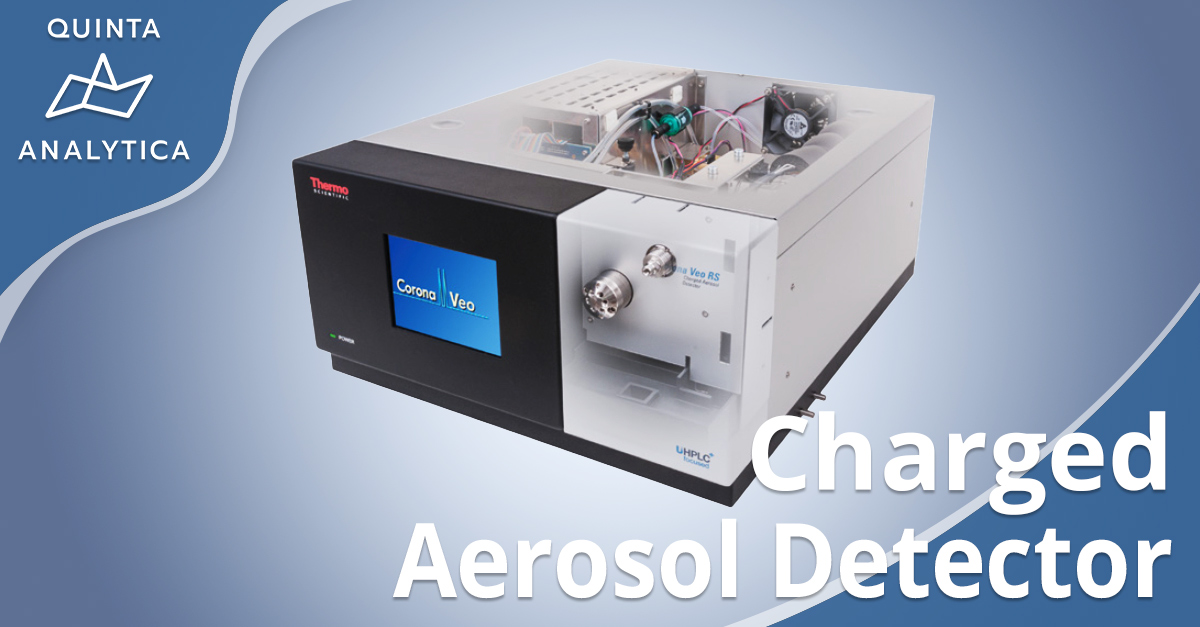 ‍
Leading the field in this key scientific area, Quinta-Analytica with their cacophony of analytical #pharma services has recently introduced the very latest UHPLC toolset into their lineup of equipment to further ensure they maintain their position as global experts in this area.
Rolling out the Thermo Fischer Charged Aerosol Detector (CAD) Corona™ Veo™ RS into their labs, this revolutionary piece of kit is commonly used for the analysis of compounds that cannot be detected using traditional UV/Vis approaches due to their lack of a chromophore. A huge benefit of this apparatus is that it can measure all non-volatile and many semi-volatile analytes so it can be used for the analysis of various types of molecules, both large and small, additives, specialty chemicals, and polymers, and also antibiotics, ions, lipids, natural products, biofuels, sugars, and surfactants to name just a few.
Acting as an extension of the other array of detectors used in the Quinta labs, this new technology delivers a linear response over a wider dynamic range than refractive index (RI) or evaporative light scattering detectors (ELSD). Also due to the fact that the CAD response is uniform and independent of the structure of the detected chemicals, analytes concentrations can be even measured against any known standard.
With such power enveloped into one machine, and the ability to measure low-level impurity and an active pharmaceutical ingredient (API) in the same run, Quinta's deliverance of unrivaled accuracy and service portfolio just stretched the boundary even further than before.
Get in touch with the team via the contact us button to learn more, and to discover how global capabilities are being utilized to meet local industry requirements.
‍