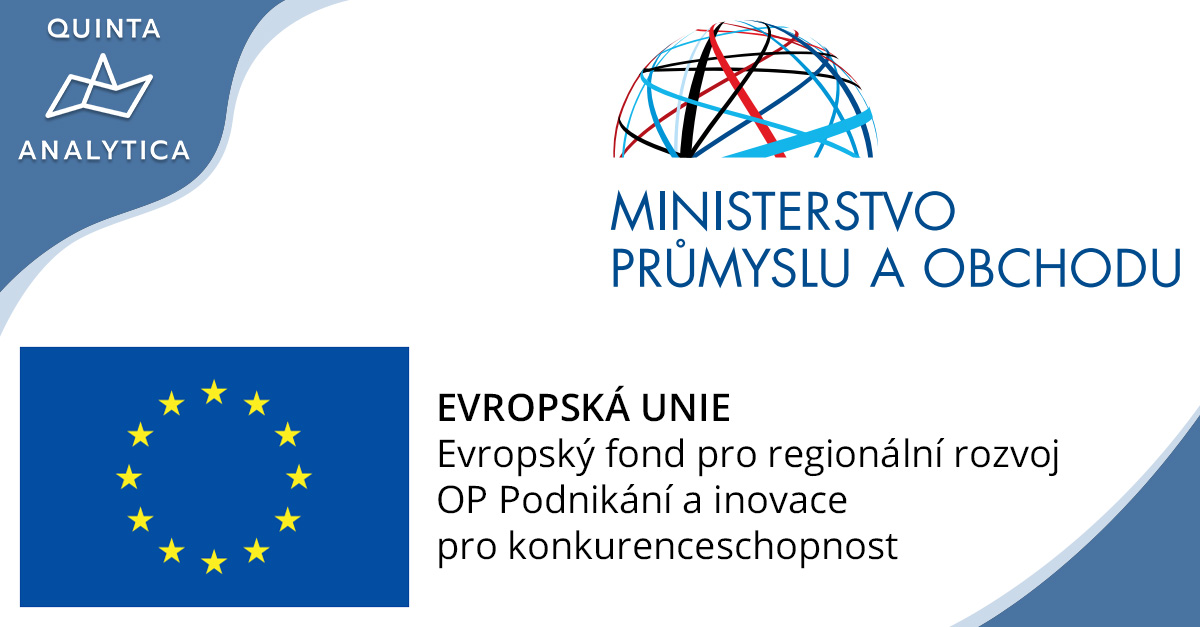 BUILDING A NEW RESEARCH AND DEVELOPMENT LABORATORY OF QUINTA – ANALYTICA S.R.O. is co-financed by the European Union.
The aim of the project is to build a new research and development laboratory in Brno, which will significantly lead to the expansion of the existing research and innovation capacity (VIK). The project will create a top workplace equipped with the latest instruments and equipment for the analysis of medicinal products.
‍
Project Name: Rozšíření výzkumné a vývojové kapacity společnosti QUINTA-ANALYTICA, s.r.o.
Project Number: CZ.01.1.02/0.0/0.0/20_338/0023928
‍
EUROPEAN UNION
European Regional Development Fund
OP Enterprise and Innovation for Competitiveness
‍