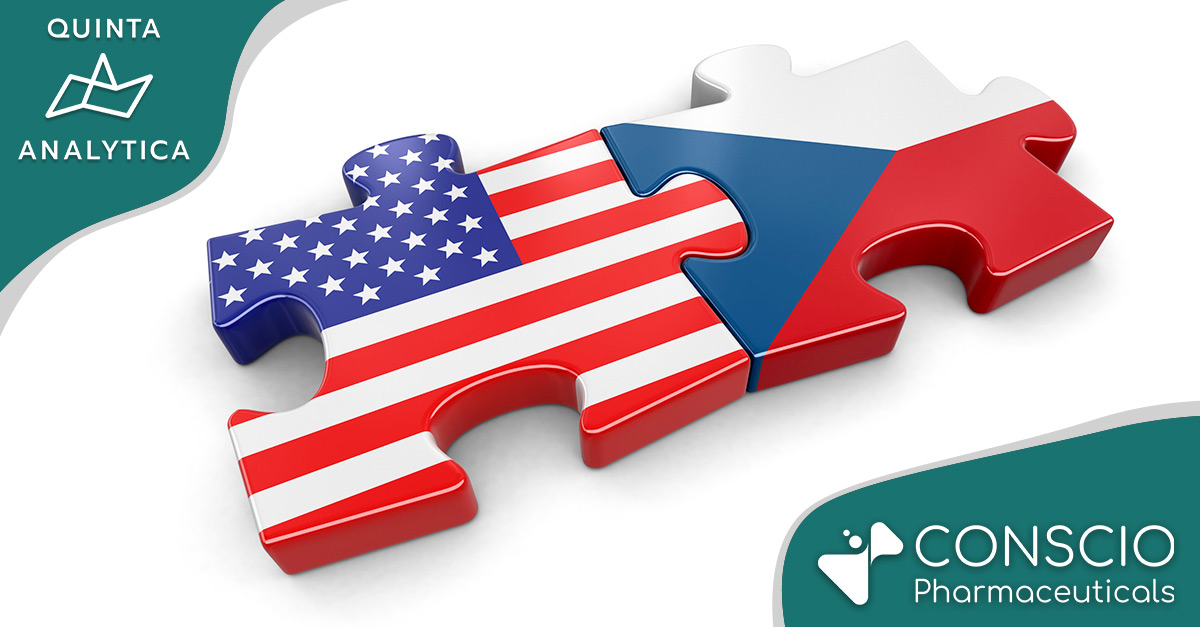 It's an exciting time for QUINTA-ANALYTICA as they take a significant step in further expanding their global footprint.
‍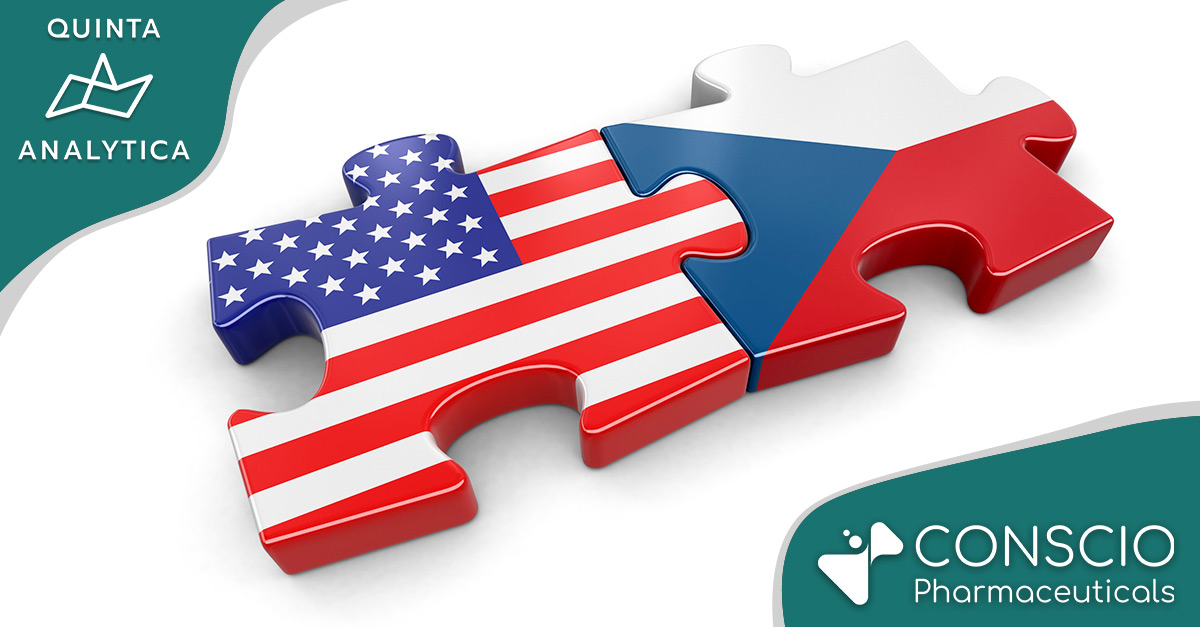 ‍
Building upon their already established US presence, and in-line with their strategy to deliver outstanding professional services to clients across the globe, Quinta are enormously proud to announce the opening of their new, USA-based affiliate company, Conscio Pharmaceuticals Inc.
The decision to establish Conscio and directly operate in the US market rather than just serve it from afar is a huge milestone for the two decade old Czech based company.
Upon the announcement, Quinta CEO Roman Grunt stated that the investment "Was a direct result of increased client demand". He continued that "We are regularly asked by US customers to perform complex professional services here in Europe, and by introducing a stateside presence our flexibility, unrivaled project management style, and unfaltering commitment to deliver results are going to be even further utilized by the industry".
With a proven track record spanning more than two decades, Quinta are a fully certified pharma provider with a catalog of services ranging from pharmaceutical analysis thru to their own in-house clinical testing facilities. Being both FDA and locally regulated, and with comprehensive understanding of US, UK, EU and Russian markets, they are a powerhouse in the services space – something Conscio will be able to utilize seamlessly for its US-based clients.
Quinta CCO Jiri Raska added "Conscio will initially be offering Quinta services to customers in the USA, and soon it will start to offer additional third-party services to complement those core product lines".
Through the introduction of a US-based team, Quinta believes that local knowhow will combine with their exceptional management team, world-class scientists and well established reliable partner network to further increase the value they bring, and enormously benefit client projects.
Unlocking a world of potential, Consico's mantra is that they are small enough to remain agile and truly care, yet large enough to absorb projects of any size.
Find out more Consico at ConscioPharma.com