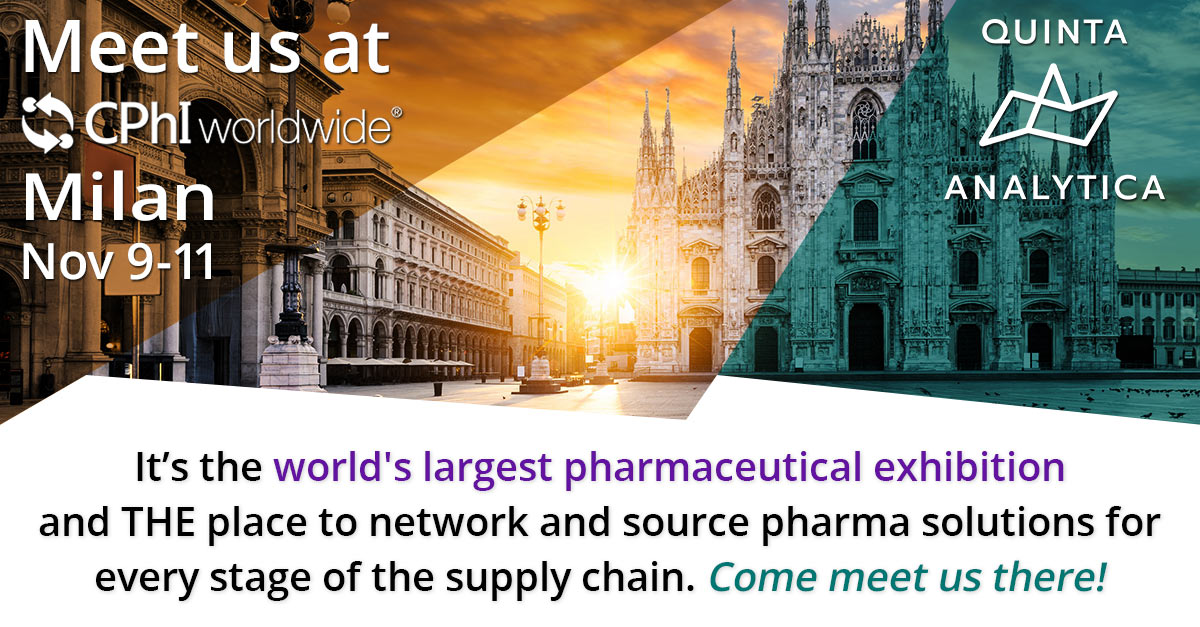 Uniting thousands of pharma suppliers and buyers under one roof for three days of sourcing, connecting, and doing business, it's finally time to get moving and meet friends old and new at this year's cphiworldwide.
‍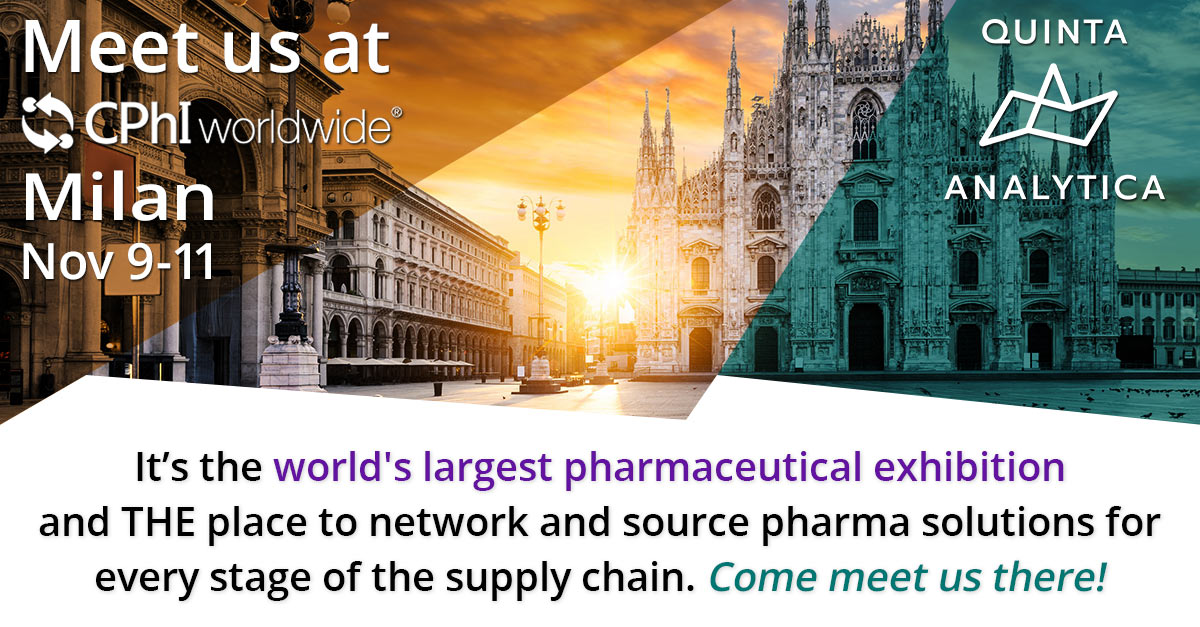 ‍
Billed as the biggest pharma event of the year, CPhI 2021 is a prime opportunity to make new connections and meet the QUINTA-ANALYTICA team.
Running from the 9-11th of November, and taking place at Europe's largest exhibition facility, Fiera Milano, stand 4K46 should be top of your bucket-list of stands to visit! Quinta has only a few meeting slots left in the calendar, so book your quality time with one of the leading suppliers to the global pharmaceutical market now via the link below.
If you're ready to forge new business relationships, source new solutions or simply discuss the latest and greatest testing methods on the market, then CPhI Worldwide is the place to be this month.
You can find Quinta at Stand 4K46, subevent ICSE, CRO & Clinical Trials Zone during the live week, and book your meeting directly with our team by getting in touch.