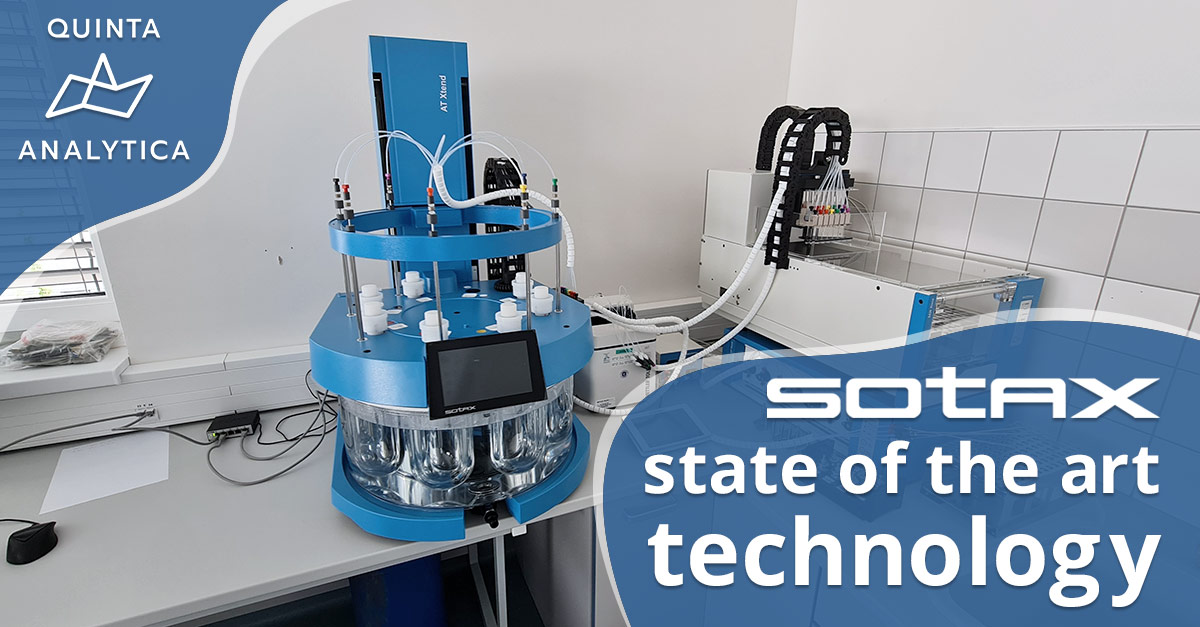 Brno is brimming with best-in-class equipment.
‍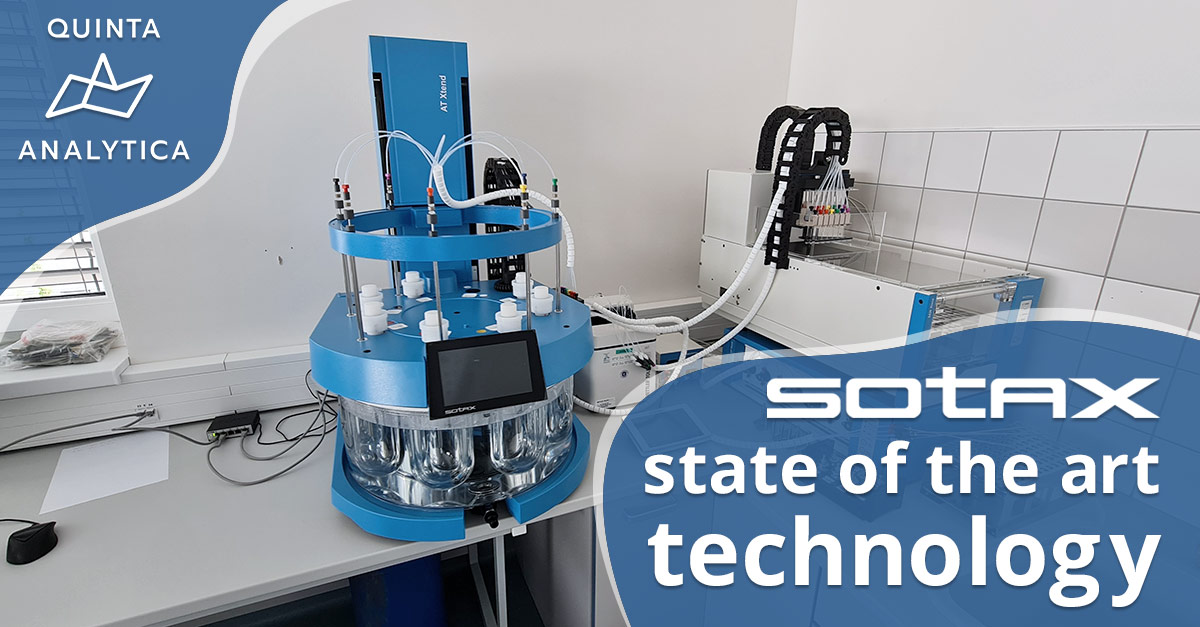 ‍
It may be the Czech Republics' second-largest city, but there's nothing second about the knowledge and long-term experience of dissolution testing brought to the city by its new pharma resident, QUINTA-ANALYTICA.
Dissolution is the process in which a substance forms into a solution. Dissolution testing, therefore, measures the extent and rate of that solution formation. Understanding this data is critically important for drug bioavailability and therapeutic effectiveness.
Step forward the latest machinery in QUINTA-ANALYTICA's ever-growing arsenal of pharma apparatus, the SOTAX Group AT Xtend™.
Entering service in Quinta's new Brno lab this 4th generation of dissolution baths from Sotax combines robust quality with state-of-the-art technology to guarantee reproducible testing conditions – something Quinta's clients rely upon and trust them in providing for every project.
With its precise temperature control and easy handling across various vessel styles and for all dosage forms, it fulfills all pharmacopeia requirements for the USP dissolution methods which Quinta list in the comprehensive portfolio of testing types they provide globally.
Quintas' Chief Commercial Officer, Jiri Raska stated that "We will never stop investing in the latest and greatest apparatus for our labs. We have world-class lab technicians and it's our mission to support their incredible work by equipping them with the right tools to deliver excellence in every single project they undertake".
Find out more about Quinta, their global capabilities, and the A-Z of pharmaceutical services they offer at Quinta.cz