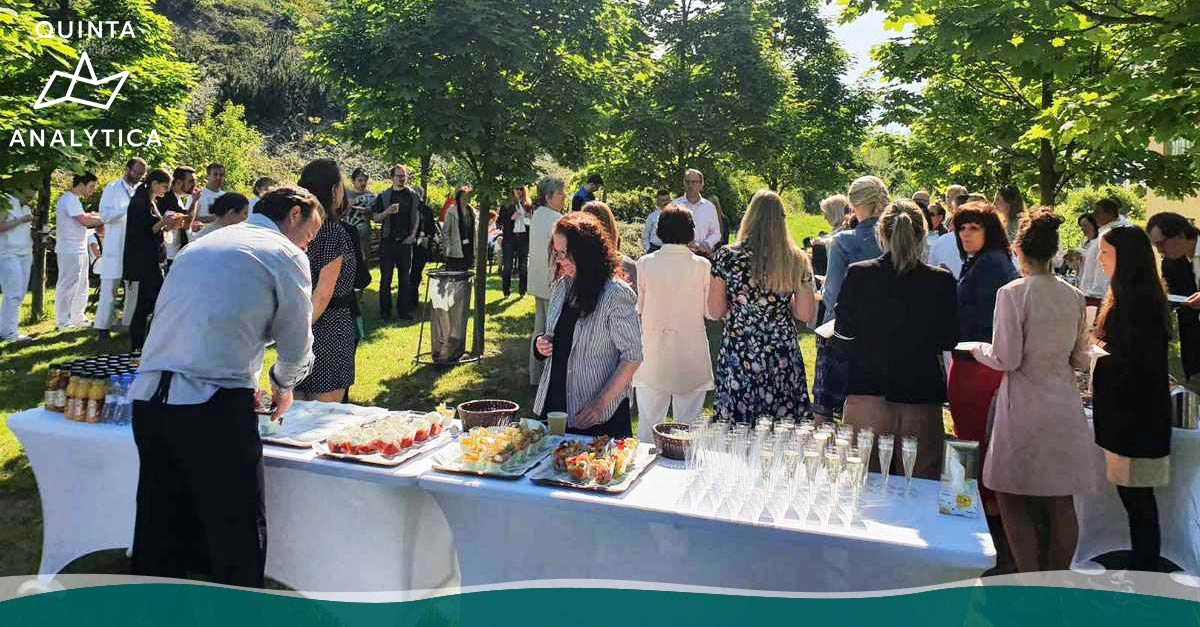 This week we celebrated our teams, getting back to normal, and the arrival of summer.
‍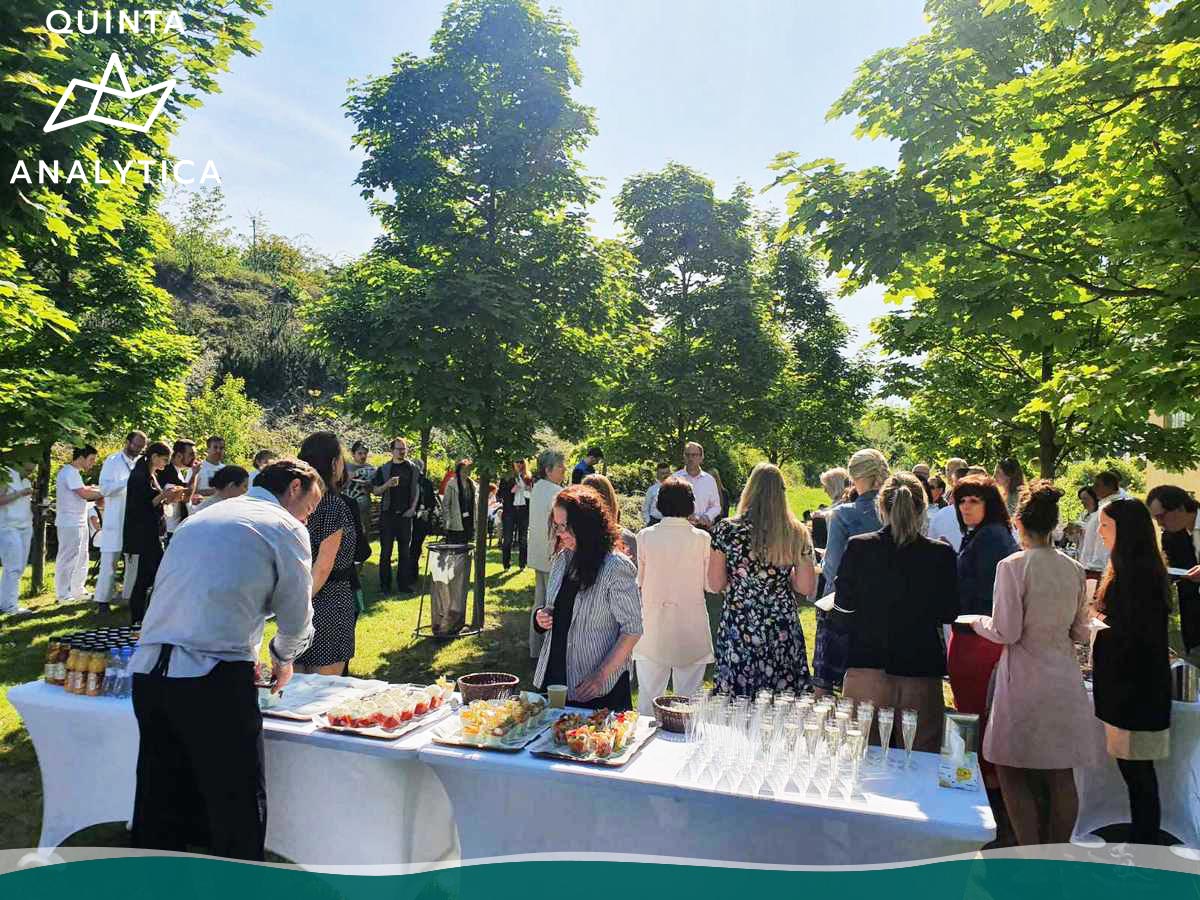 ‍
On Tuesday, QUINTA-ANALYTICA hosted an employee breakfast with the goal of bringing everyone back together now that Covid-19 restrictions are easing up, and the warm weather has finally arrived.
The event was set in a relaxing outdoor space so people could socialize while remaining safe and comfortable while company CEO Roman Grunt welcomed the teams to the breakfast with his introduction speech. As he stated later "this was a great opportunity to bring everyone together again after being separated for so long, and of course to enjoy some beautiful weather and tasty food!".
Thank you to all who attended and we look forward to more company events in the future!