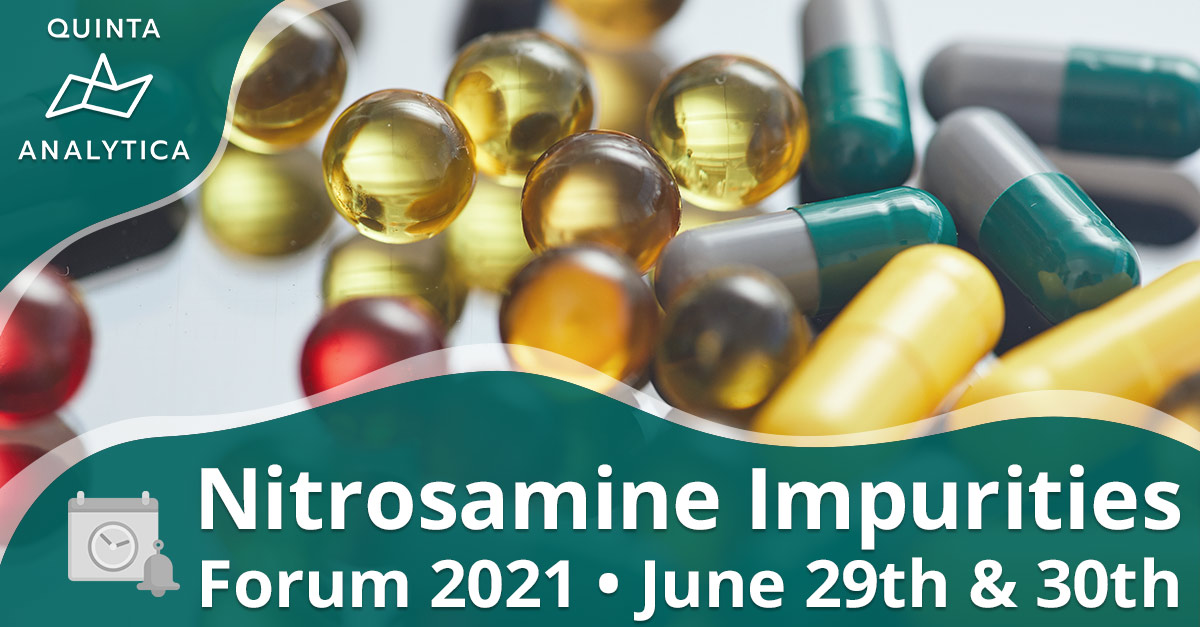 Let's talk Nitrosamines.
This week sees the pharma industry get together virtually once more as the CPhI Conferences Nitrosamine Impurities Forum 2021 gets underway.
‍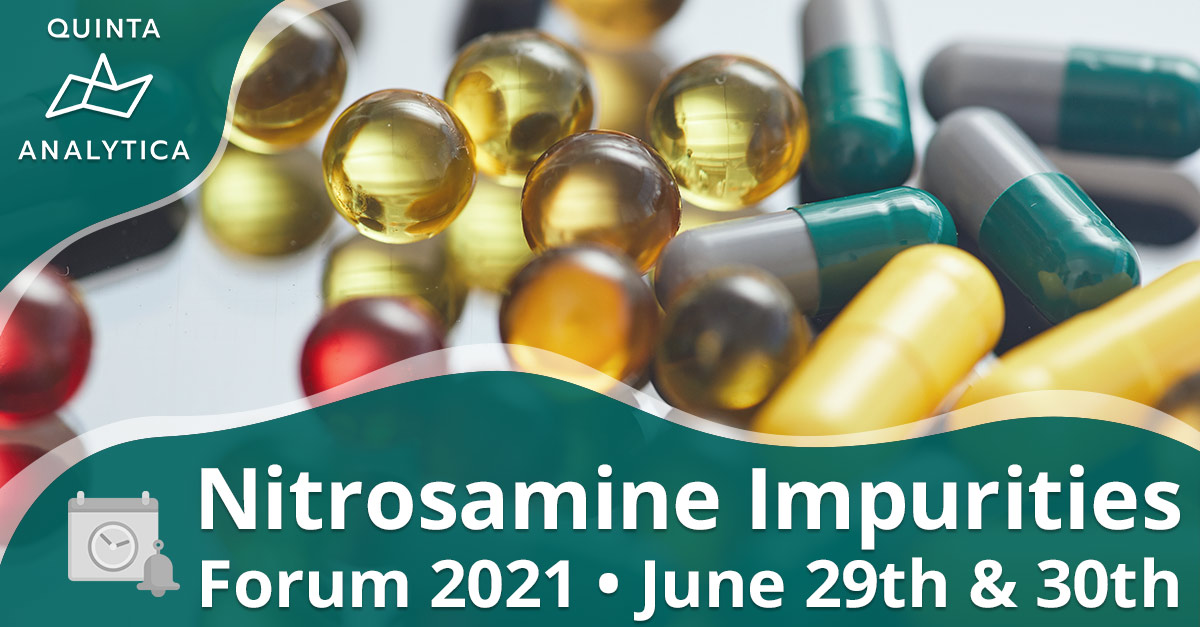 ‍
On 29th and 30th of June the forum is a chance to listen to multiple guest speakers explain how to better understand the chemistry and risk assessments in formulated products, discuss how to choose the correct analytical techniques & methods to evaluate and assess #nitrosamines, and delve into quality & mitigation strategies to control nitrosamines from the manufacturing stage to the finished product.
Pavel Pihera from the QUINTA-ANALYTICA team will also be on-hand to offer expert advice, explain the science behind the detection methods used in Quinta, or just to say hello throughout the two days.
As experts at impurity detection, Quinta offers advice on the current regulatory requirements to tackle impurities concerns, offers clarity on choosing the correct analytical methods & tools to address these impurities, and much more.
Be sure to swing into the chat zone and connect with Pavel if you're attending, or visit Quinta.cz to learn more about #nitrosamine impurities and how Quinta's world-class detection techniques can help you navigate the sartan saga!
‍