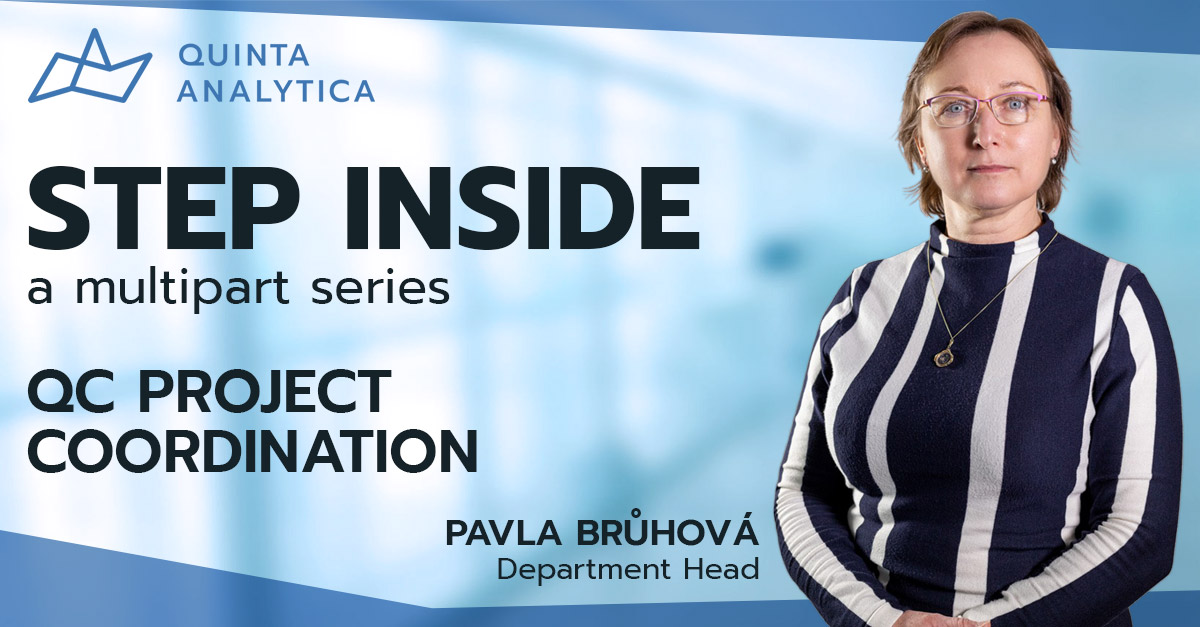 Quality Control project management is an independent and essential function within the analytical operations department here at QUINTA-ANALYTICA.
‍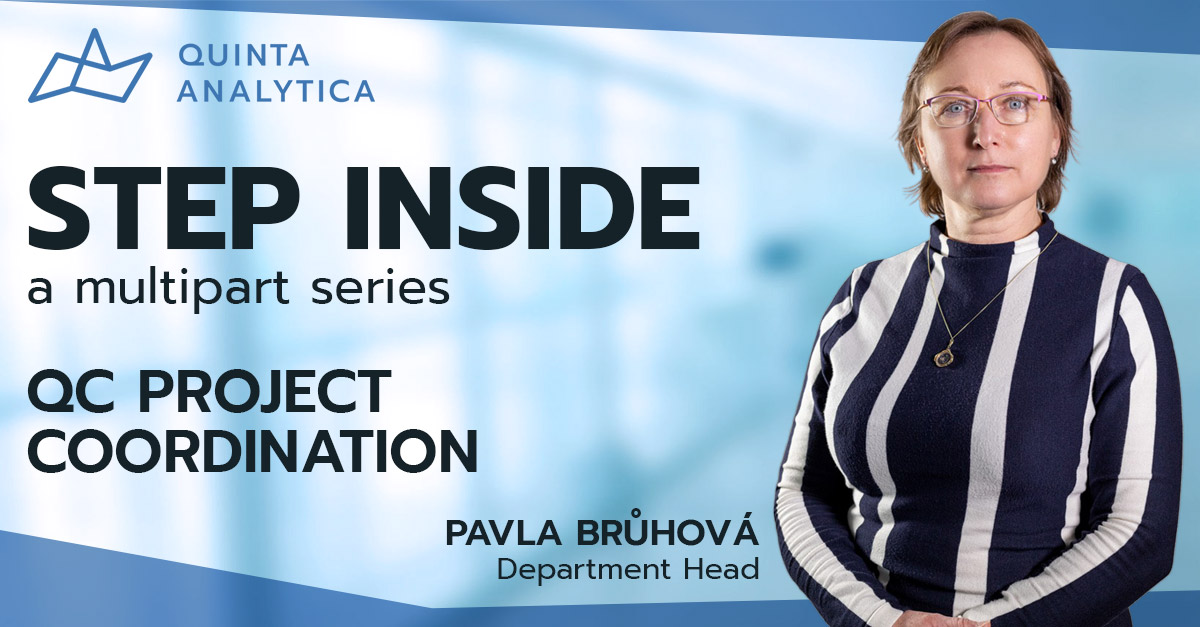 ‍
Working tirelessly, Quinta's project coordinators are responsible for ensuring that all client activities are completed in full accordance with GxP guidelines, meet agreed deadlines, and get delivered with the highest possible quality each and every time.
The experienced team of eighteen, headed by stalwart of the team, Pavla Brůhová who has been with Quinta for 16 years, are critical in the smooth operation of all client projects and act as the point of contact for all analytical activities, immediately responding to issues, status changes or adjustments to ongoing tasks.
Ensuring they maintain close collaboration with our commercial department, tasks including setting internal alignment, overseeing deliverables, providing regular client updates, and mitigating potential risks are all in a day's work for this tireless team.
If you're looking for adherence to a set timeline while maintaining outstanding quality and having a friendly knowledgeable point of contact for your next project, get in touch with Pavla and her team.