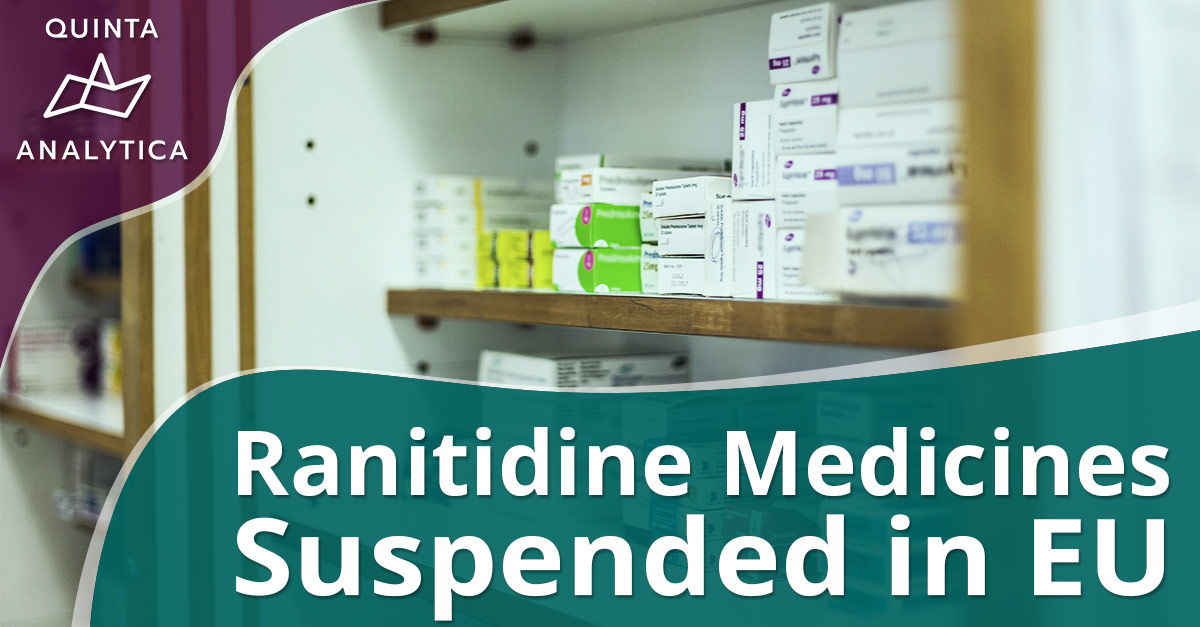 Another drug, another suspension over Nitrosamine impurities.
The European Medicines Agency human medicines committee (CHMP) has followed the lead of the US FDA and recommended the suspension of all Ranitidine medicines in the EU due to the low level presence of N-nitrosodimethylamine (NDMA).
‍
‍
In a recently issued notification it was made clear that NDMA, which is classified as a probable human carcinogen, has been found beyond acceptable levels in several ranitidine medicines.
While many ranitidine medicines have not been available in the EU for several months while a review was ongoing, the drug itself, most commonly used for reducing levels of stomach acid in patients with conditions such as heartburn and stomach ulcers, has now been suspended until the time that more data is available.
While it is not clear whether NDMA can be formed from Ranitidine inside the body itself, evidence shows that NDMA may form, with increasing levels, from the degradation of Ranitidine over its shelf life, especially in warmer temperatures and that of course causes serious concern.
NDMA, which is present in some foods and water supplies and is not expected to cause harm when ingested at very low levels, however, NDMA has been found in several ranitidine medicines above levels considered acceptable, and in addition there are unresolved questions about the source of the impurities. It is therefore no longer optional, but rather it is critical to conduct a risk evaluation which can identify active substances and finished products at risk of N-nitrosamine formation or (cross-)contamination.
Learn how Quinta can help with such testing using our isotopically labeled standard detection methods for APIs, solid dosage forms, solutions for infusion, oral solutions, semi-finished products and more.
Sources:
https://www.ema.europa.eu/en/news/suspension-ranitidine-medicines-eu
https://www.fda.gov/news-events/press-announcements/fda-requests-removal-all-ranitidine-products-zantac-market
‍