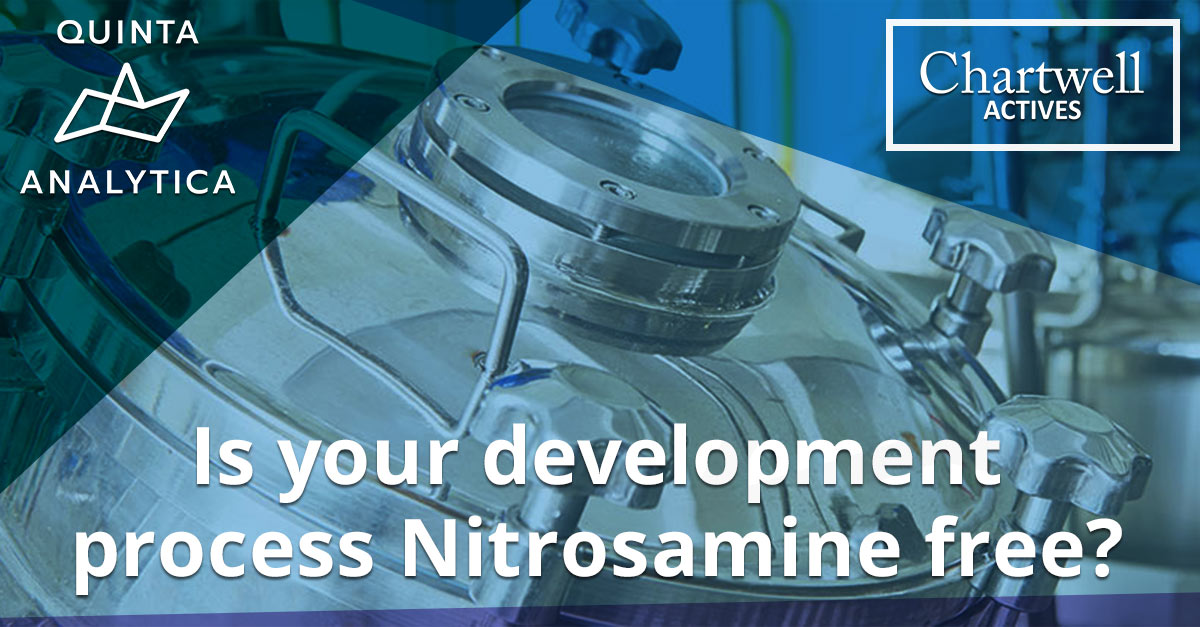 A thorough evaluation of each step of the #drugdevelopment process is the only way to be certain you're free from nitrosamine contamination.
In its original advice to MAH's, the European Medicines Agency warned manufacturers that it had identified 5 main root causes of formation and contamination. The risk from the raw materials, formation during the processing of the APIs, the use of certain solvents, reagents or catalysts, & indeed the use of recycled materials were featured as real risks.
By evaluating and then testing each individual material & step taken in the manufacturing process, you can correctly understand the influence of factors such as temperature change and solvent type used; each of which can have an impact and increase the amount of, or in some cases even cause, nitrosamines. Only then you can be certain that the end product is safe and contamination free.
With the saga continuing to impact the pharma world, there has never been a more critical time to choose the correct partner.
Chartwell Actives LLC and QUINTA-ANALYTICA work together to offer a holistic approach to evaluating, performing risk-assessments, and running experimental testing for nitrosamines.