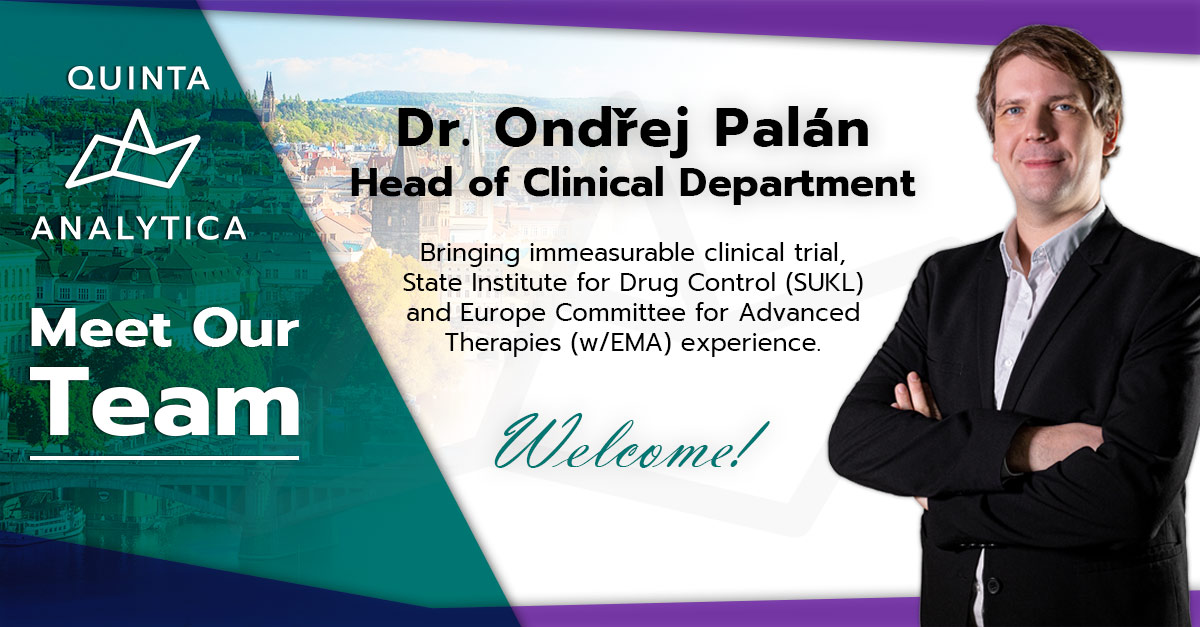 Introducing our new Head of Clinical Department.
We are excited and very proud to welcome Dr. Ondrej Palan to the Quinta team!
‍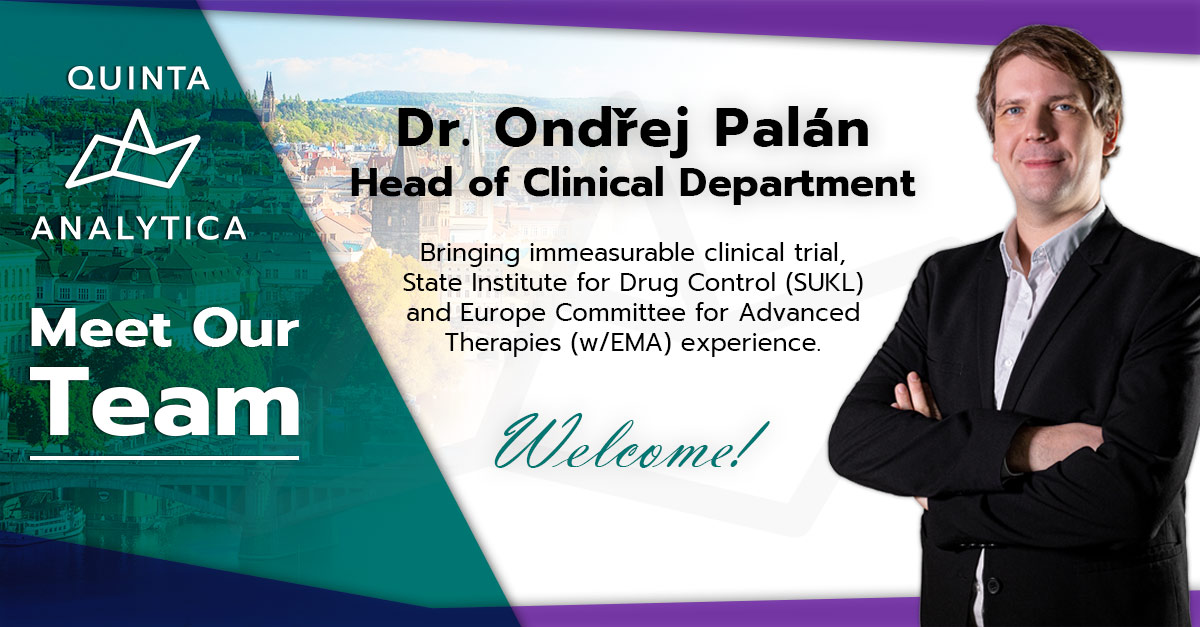 ‍
Taking responsibility for everything clinical-trial related, from the preparation of documentation and the recruitment of volunteers, through to the conduct of the study itself and its final evaluation, Dr. Paláns' role will be wide and varied.
Joining us from a strong background, including earning his medical degree at the Charles University in Prague, Czech Republic, and going on to work at the State Institute for Drug Control (SUKL) as a clinical trial assessor, and most recently in the role as Head of Clinical Trials, he brings a wealth of experience to the team.
Dr. Palán also served as a key member of several expert groups dealing with clinical trials, such as the Clinical Trials Facilitation and Coordination Group, where he had responsibility for implementing guidelines on clinical trials across Europe.
This extensive and broad knowledge, experience, and expertise will doubtlessly prove invaluable as he joins us here at QUINTA-ANALYTICA.
Welcome on-board, Ondřej.