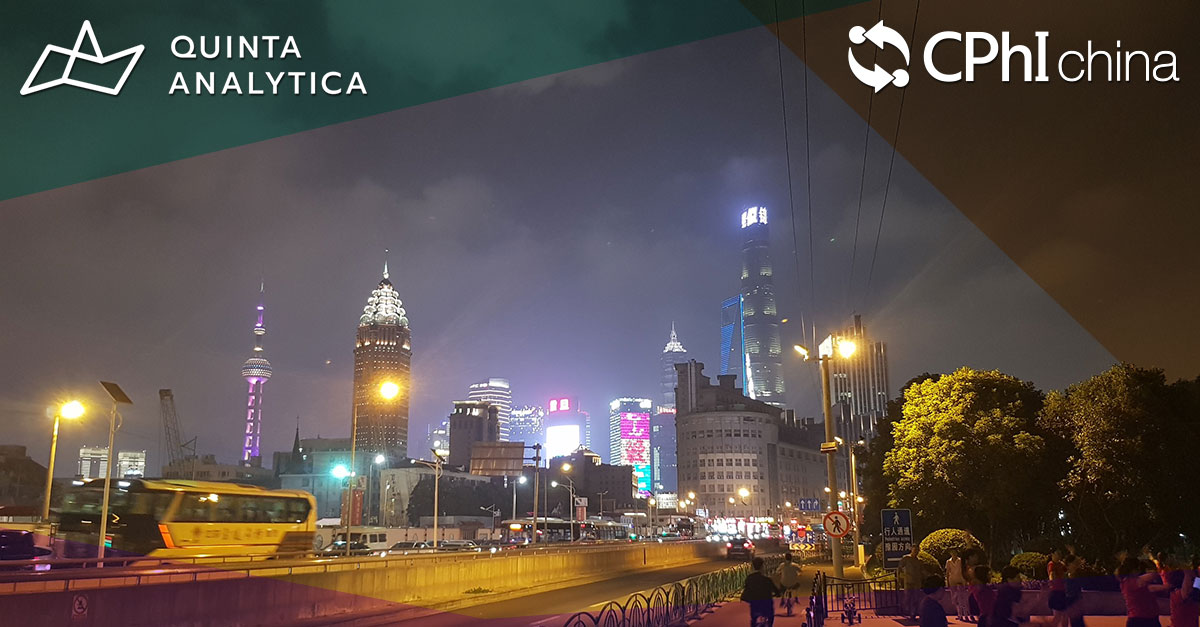 Quinta Analytica once again attended CPhI in Shanghai, China a few weeks ago, and as usual it was an exciting and productive event. This year saw huge attendance numbers, and about 3,200 exhibitors from all around the world.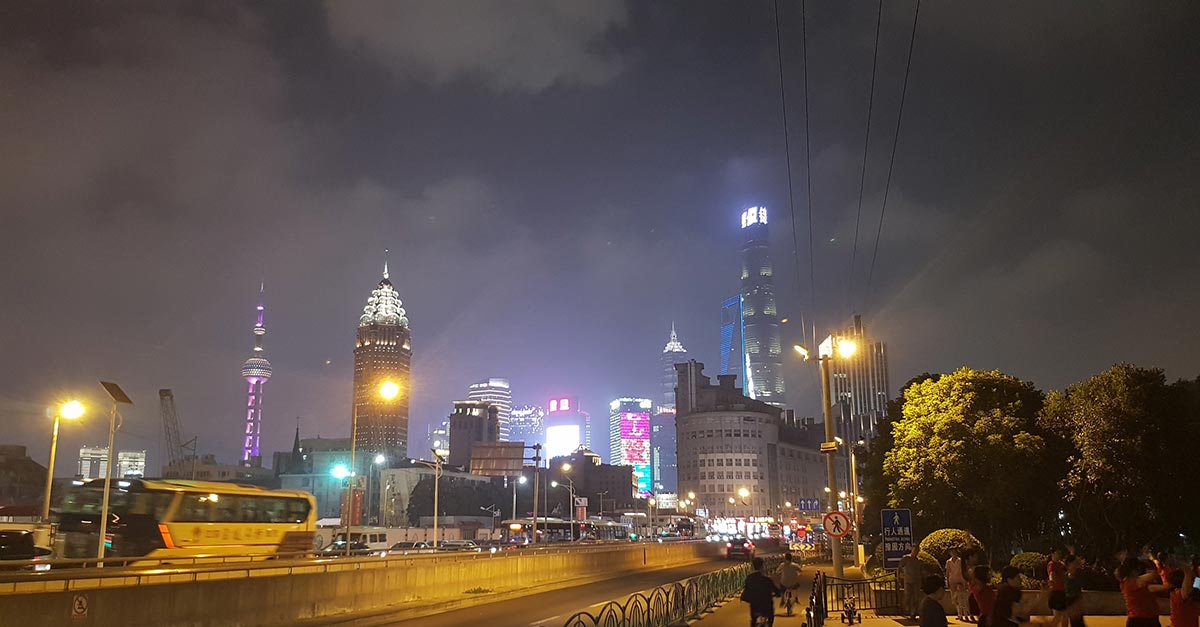 As said we've attended this event in the past, and while usually there are a lot of overseas exhibitors this year we had the feeling that the Chinese exhibitors completely possessed the floor. It's obvious that the Chinese pharma industry is growing significantly and rapidly, and we met many companies with a high level of regulatory background but are primarily active only in China.
It's obvious that the Chinese pharma industry is growing significantly and rapidly.
The ones we chatted to are certainly interested in entering the EU market soon, but a critical challenge point is the different regulatory environments between China and Europe. Despite the fact that the pharma world is being globalized more and more through similar regulations, there are still significant differences among certain regions. We're not talking about strictness by authorities, but rather about the overall approach toward it.
Simply put, the way drugs are being sold and marketed in China versus Europe or the US is still completely different; even right from the beginning with registration procedures. Neither approach is necessarily better or worse, they are just simply different, reflecting local habits, traditions and history.
On the other hand, it would not be fair to only talk about the differences between China and the EU or US, as there are plenty of huge companies who are well-established in both China and the US. Surprisingly, however, the EU market is still a bit mysterious for them! However, due to its know-how and expertise we see this as a great opportunity for Quinta to be a reliable EU partner for such companies, helping them to navigate the EU regulation jungle.
Besides meeting with Chinese companies we also had very fruitful meetings with other European and Asian companies from Korea, Japan, Taiwan and more. Most humorously, we met another company from Czech Republic. Despite the fact that we're neighbors we've never had time to actually meet in CZ! We also met with a couple Indian companies who are focusing on the US market. One of their biggest challenges has been finding a strong FDA approved partner to help them to penetrate the US market, using the results of work which can be trusted. It's not uncommon these days to hear stories about study results which were compromised or modified. This is something that could never happen at Quinta. Besides our professional ethics, our system and processes would never allow for it!
Quinta are a reliable EU partner
In terms of business activities, due to the fact that Quinta is a complete service provider we primarily focused on analytical method development opportunities and batch release testing for companies outside of the EU. This is where foreign companies, having no local affiliate, face real challenges. Without such services and a strong partner like Quinta they can hardly sell anything in the EU. So this is an essential point for them and we're in a great position to assist them with these needs.
Being in Shanghai and having a little free time, we used it to visit the historical part of the city, Yuyuan Garden. And let me tell you that this is really a masterpiece! It's an extensive Chinese garden with it's history dating back to the 16th century. It was declared a national monument in the eighties and it's amazing how the city was able to combine this ancient space with modern city buildings. The beautiful garden retains its original style and is especially impressive at night – as is the entire city.
Eventually we left Shanghai and traveled west to another city, Yichang, in the Hubei province. We were invited there by the Chairman of People's Consultative Conference of Yichang, Mr Song Wenbao, who had previously visited Quinta in Prague a few weeks prior. He kindly arranged meetings for us with famous local pharma companies with an international presence, like HEC Pharmaceuticals and Humanwell Pharmaceuticals, and we had the great pleasure of meeting with the presidents of both companies to discuss possible cooperation and how we can support their EU business strategies.
We also visited a special bio-medical incubator, an excellent place which helps start-up companies and supports their growth. The space is impressive and as a key project of Yichang city, this bio-medical incubator mainly introduces and cultivates biological, pharmaceutical and medical equipment, and industrial chain supporting enterprises. Currently there are 130 science and technology enterprises in the park, and more than 80 bio-pharmaceutical industrial chain enterprises.
We had an opportunity to meet with the Chairman of the incubator as well as visit some of the companies stationed there, and after some excellent discussions we agreed with them that in autumn it would be great to have them visit Quinta in Prague to see our facilities and to continue these discussions about how we can cooperate together. We strongly believe this could be the start of a great collaboration which helps all parties to grow together.
Overall, we can conclude that the mission to China was very productive. A friend once told me that it seems to him that Quinta never let its clients down. And we really believe this to be true. We always ensure they're covered by our services, as they are not just our customers; they are partners who can fully rely upon us. We look forward to building these strong new relationships and supporting our future partners in their success.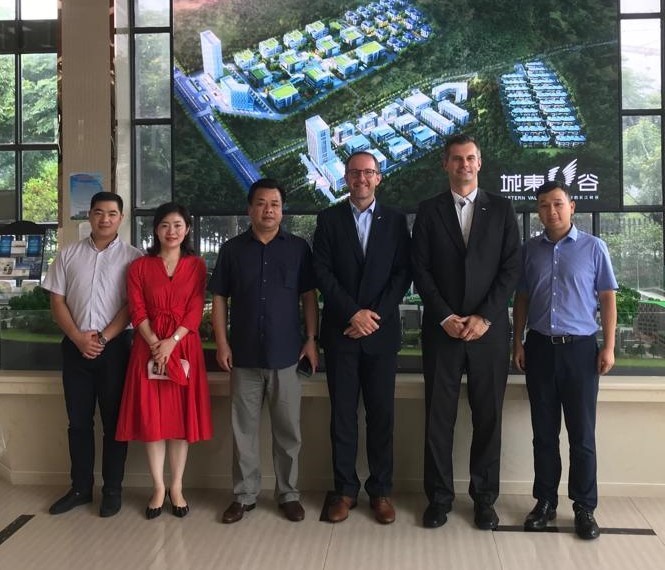 Please be sure to follow us on LinkedIn for this and other industry insights and news!
‍