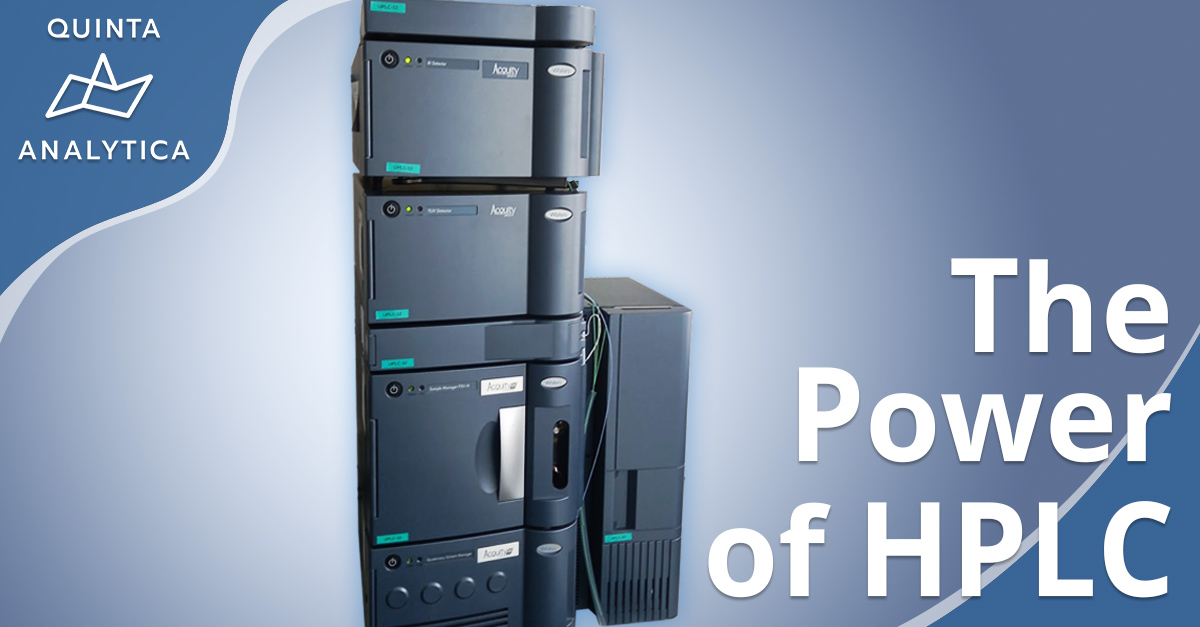 Immense Tasks
Incredible Teams
Ingenious Instruments
‍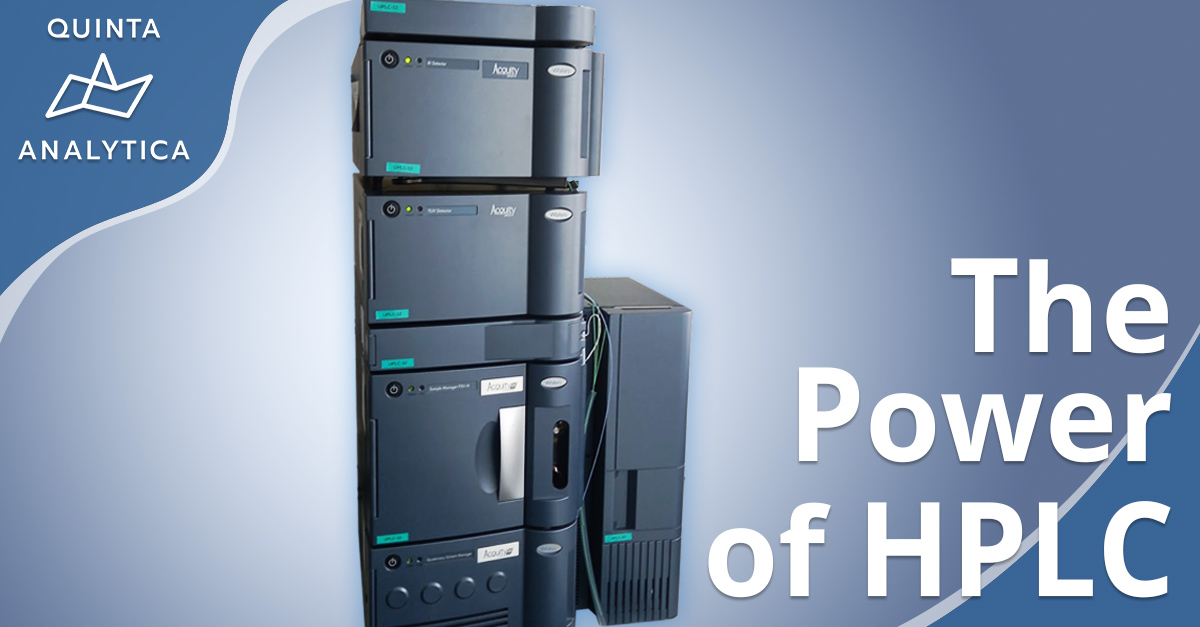 ‍
Leveraging advanced tools that fulfill the ethos of enhancing and streamlining their method development workflow, QUINTA-ANALYTICA are excited to receive delivery of the Waters Corporation ACQUITY UPLC H-Class PLUS System with TUV/RI detection this week.
Never a company to rest on their laurels, Quinta has shown continual commitment to investment in the greatest scientific equipment over the past 25 years and continues to do so with this latest new addition to their lab in the city of Brno, Czech Republic.
Flagged as the next generation of ultra-performance instrumentation, the high resolution of the quaternary LC System offers a significant improvement of characterization when compared to older models, specifically for more complex samples due to its enhanced equipment resolution. Offering the flexibility of multi-solvent blending without loss in accuracy or precision, it's clear to see the immediate benefits such apparatus brings to Quinta's ultra-modern lab.
Combining extremely high-precision injections with sampling of volumes from 0.1 μL up to 1 mL being supported, along with accurate temperature control across the entire column span, the tech was welcomed by CCO Jiri Raska who commented "we are always pleased to further enable our world-class teams with great new instruments, and we are especially excited about this system as it includes not one but two detectors (TUV and RI), further unlocking the scale of services we can provide globally".
Displaying incredible prowess, the machinery's Refractive Index Detection (RI) and Tunable UV (TUV) combine into lab equipment that, in the world of high-performance liquid chromatography is truly a force to be reckoned with! Find out more by speaking to our team today.