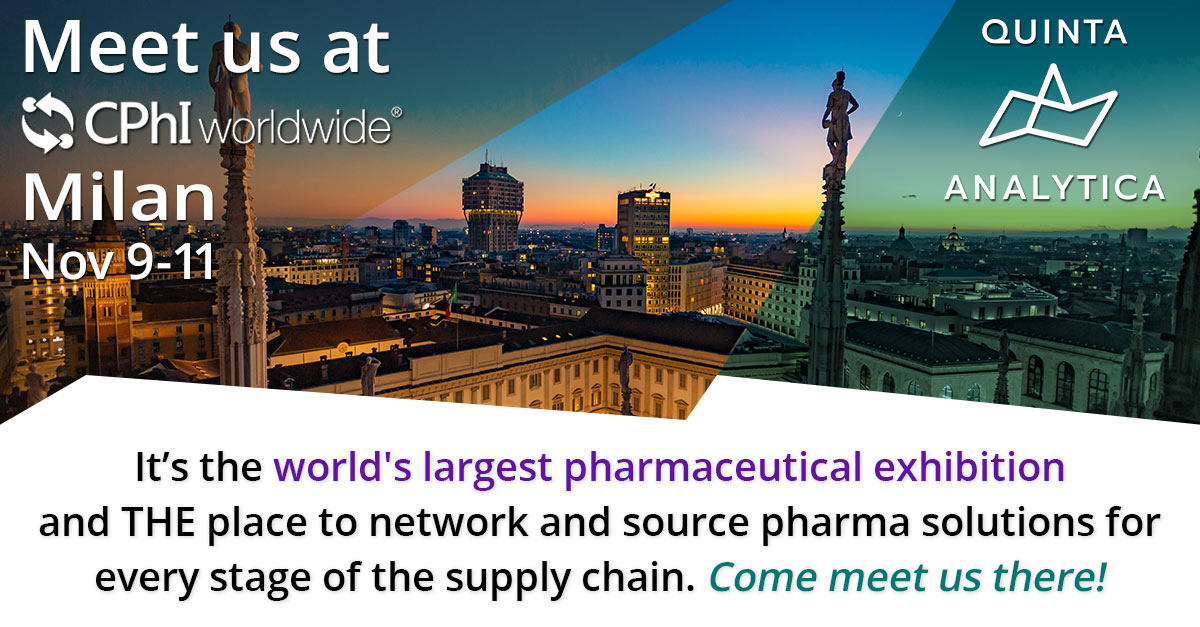 The Countdown Has Started
‍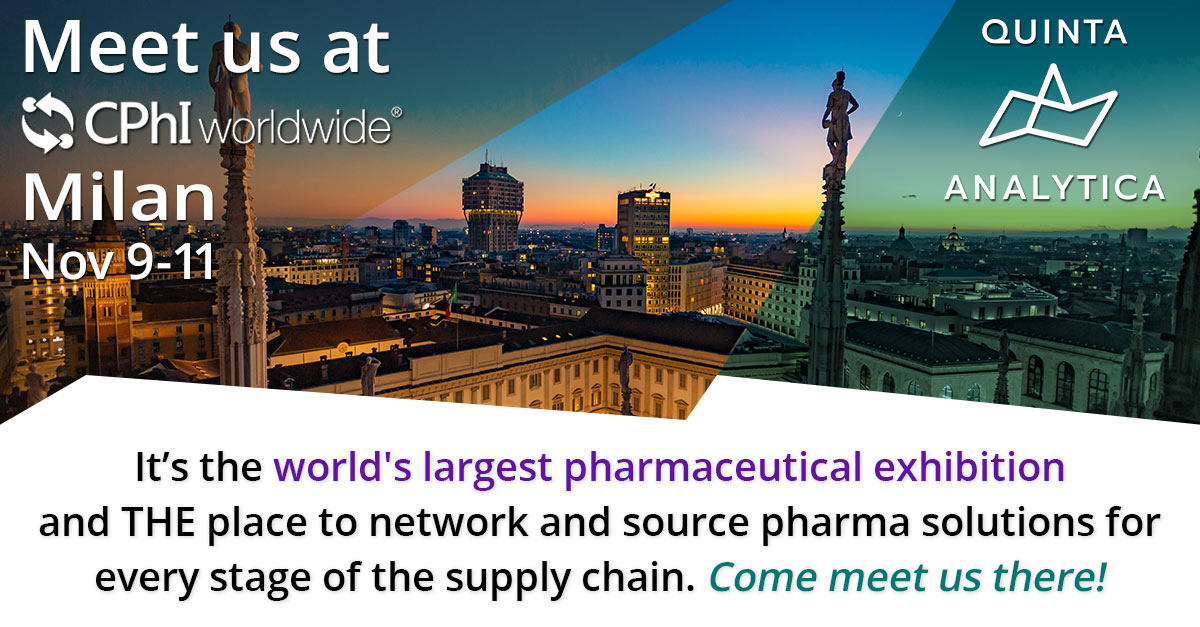 ‍
As many of us struggle to believe it's October already, the realization of that calendar milestone also means we're just one month away from the biggest pharma event of the year, CPhI Worldwide.
Aiming to unite thousands of pharma suppliers and buyers under one roof for over three days of sourcing, connecting, and doing business, the event, held physically this year in Milan, Italy, marks a notable restart of in-person events for the industry.
Plugged as a hybrid event, an online fortnight of conferences begins late October, followed by a week of online meeting opportunities at the very beginning of November. The grand finale is the live event itself of course which runs 9-11th of November and takes place at Europe's largest exhibition facility, Fiera Milano, just outside of Milan.
As a two-decade-old supplier to the global pharmaceutical market, QUINTA-ANALYTICA are excited to be there at stand 4K46. Jiri Raska, Quintas' CCO commented that "following the cancellation of many events over the past 18 months, and many new deals struck during that time, it will be an especially great opportunity for us to finally put faces to names, shake hands, or rather touch elbows on deals, and catch up with friends old and new".
If you're ready to forge new business relationships, source new solutions or discuss the latest and greatest testing methods on the market, then CPhI Worldwide is the place to be in 2021, and is a great opportunity to meet Quinta's team for a cup of the renowned Milanese coffee to get that conversation started!
You can find Quinta at Stand 4K46, subevent ICSE, CRO & Clinical Trials Zone during the live week, learn more about Quinta-Analytica at Quinta.cz, or book a meeting directly with our team at https://lnkd.in/gCB-GcT2