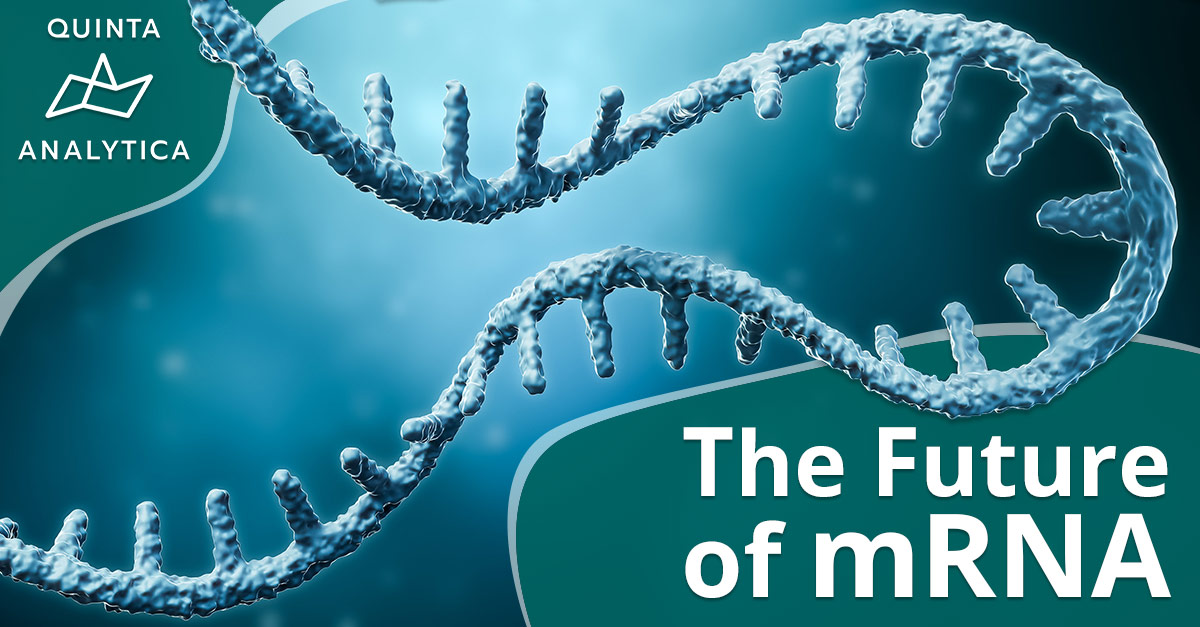 Modern history is an amazing thing. Just a little over a year ago there were no actively marketed mRNA vaccines on the market which were approved for humans, and the handful of those in development had already spent years painstakingly stuck in the clinical trial phase without much progress. The future of this new wave of modern science was barely making a blip on the radar!
‍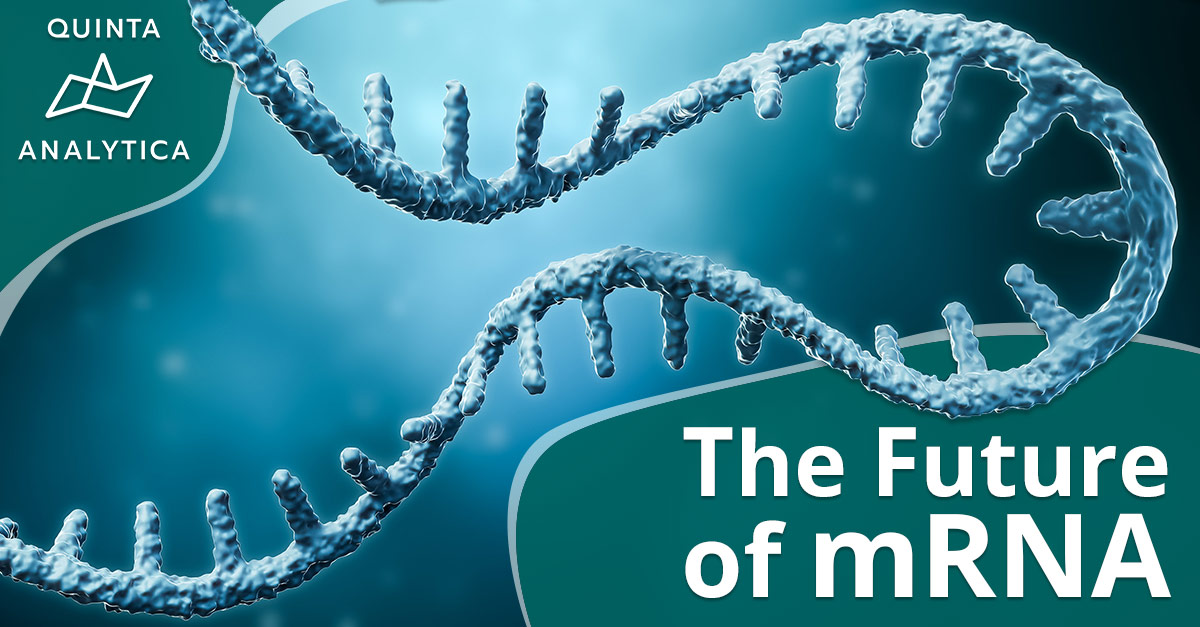 ‍
Jump forward to mid-2021 and the transformation of opinion could not be any more stark. QUINTA-ANALYTICA COO Jiri Raska explains "the summer slow-down this year has been replaced by a considerable scramble, at least in industry terms, to be the next Moderna or Pfizer/BioNTech; if not in scale then at least in terms of global brand notoriety". In many ways, mRNA — messenger ribonucleic acid — is a dream platform and one that opens the door to huge opportunities in many parts of the pharmaceutical industry.
As the prevalence of mRNA vaccines starts to take a solid foothold and their development rapidly into other medicinal areas hits new heights, finding a pharma services company that can also scale quickly while remaining true to an ethos of excellence and quality has become ever more a challenge.
Impacting almost every size of developer and manufacturer, and continuing right through the supplychain to distribution networks, suppliers of ultra-low temperature freezers, and of course to the CROs who have the heady job of ramping up their clinical trial schemes to cope with demand. A nice problem to have some may say, but certainly no small feat considering we're still in a pandemic where social distancing is paramount and professional drivers across the UK and Europe are in short supply.
While manufacturers and distributors are still working through the kinks of large-scale production in order to improve the processes and flow before the mRNA market fully takes off, there's never been a more opportune time to connect with a full-service provider such as Qunita-Analytica to aid that growth. With over two decades of experience, they're all too familiar with the concept of adapting as the industry twists and turns. And given their presence in the European, US, and Russian markets they have the right understanding of delivering globally and scaling in record time to meet demand.
As we step forward into the next chapter of modern medicine history, get in touch with the Quinta team to see how they can support your drug development. From complex BioAnalytical testing to human clinical studies in their own in-house facilities, Quinta has you covered.