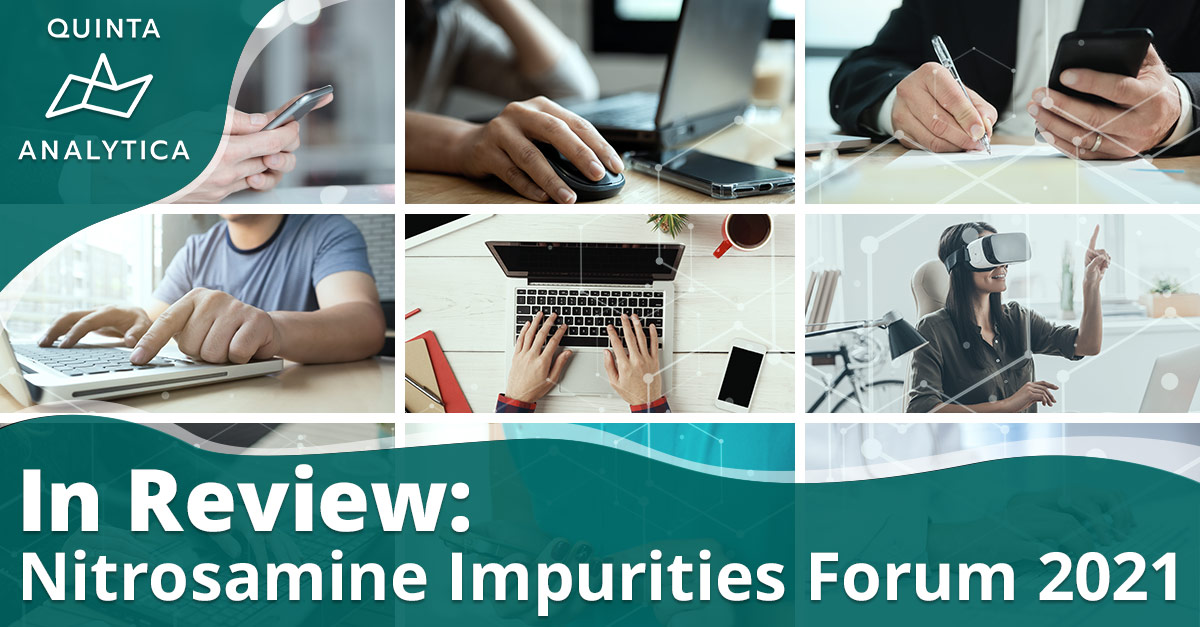 Nitrosamines. A topic that continues to dominate the headlines.
‍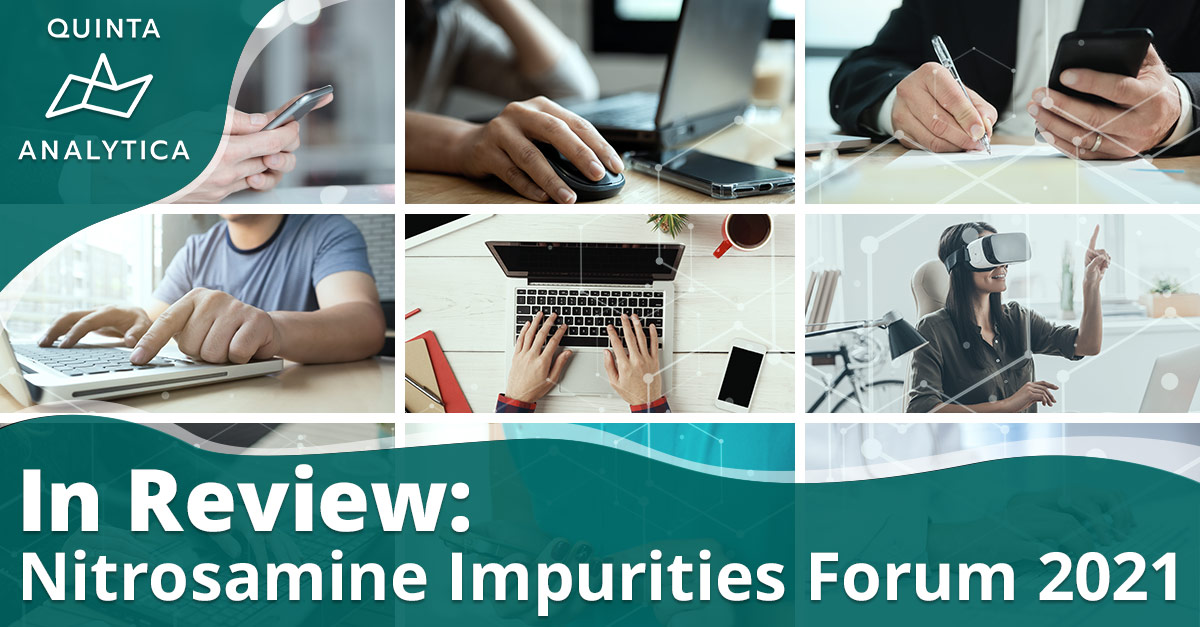 ‍
Joining the CPhI Nitrosamines Impurities Virtual Forum 2021 two-day event last week, it was clear to see the continued dominance of the Nitrosamines topic, and the impact the stringent rules and regulations are having on the industry.
Throughout comprehensive lectures given by representatives of regulators as well as speakers from the industry, discussions spanned the latest news on reported cross-contamination cases, the impact of excipients used in the formulation, and some of the analytical techniques used for Nitro determination.
Also touching on the exact specification limits, and the aim for omitting the Nitrosamines via the use of thorough risk assessments, the talks ultimately combined to further affirm and validate the approaches taken by the market leader QUINTA-ANALYTICA who are world-class experts in this pharma field.
Providing unparalleled risk evaluations which can identify active substances and finished products at risk of N-nitrosamine formation or (cross)-contamination with these impurities Quinta are on hand to offer advice and their skillset for your next project.
Visit our nitrosamines page to find out more.
‍