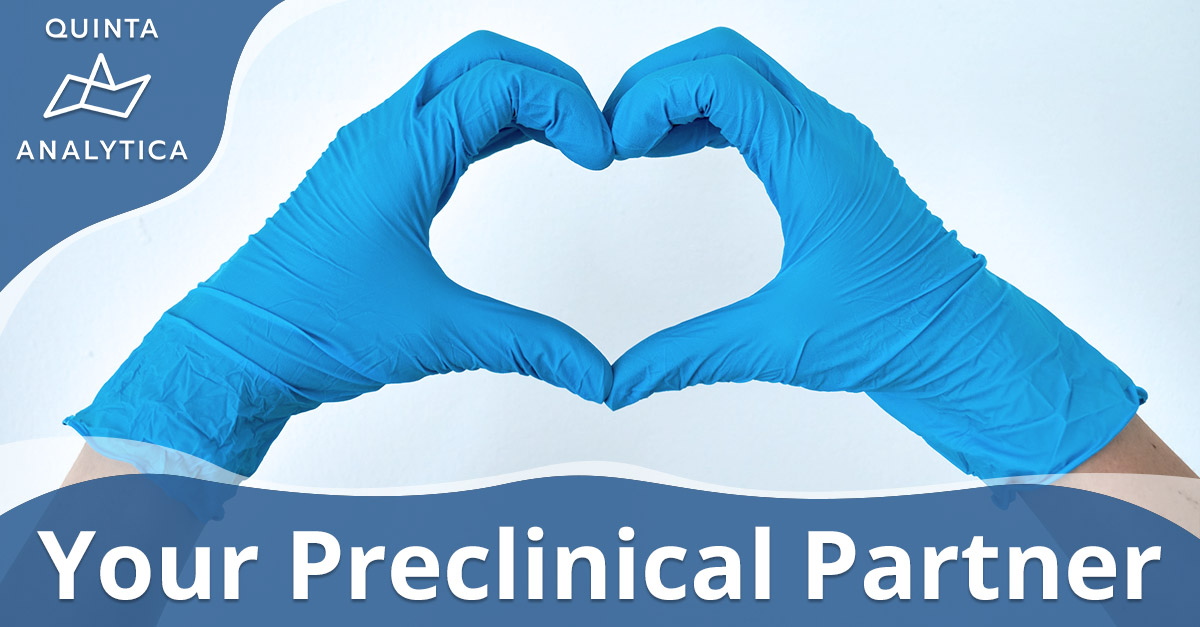 Looking for a world-class partner for your preclinical studies? You found us!
In order to minimize and sometimes even eliminate adverse effects of clinical drugdevelopment testing in humans, preclinical studies allow early filtering of those drugs that are simply too toxic or unsafe to continue.
‍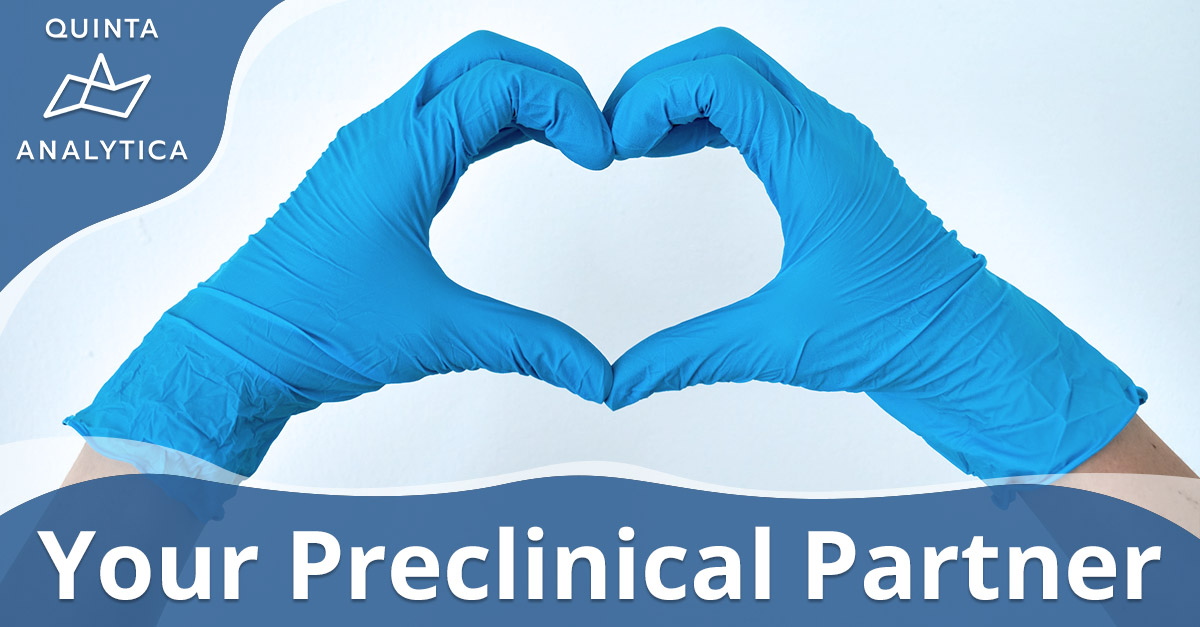 ‍
A vital and necessary process in order to calculate the starting dose for the testing of a drug in human trials, and indeed a necessary requirement by the FDA, preclinical trials on animals provide manufacturers a safe and much quicker option to enhance their studies and ultimately bring new beneficial medicines to the market.
Offering a comprehensive end-to-end service in collaboration with a strategic partner, QUINTA-ANALYTICA can offer everything from preclinical development to toxicological (TK) studies. With our own in-house pharma labs, our Bioanalytical Services department also offers testing of the application form of the drug to guarantee compliance with the exact drug specification.
The result is a partner you can trust to guide you from A-Z throughout the preclinical process and onward to full human clinical trials.
Get in touch with our team to find out more.
‍