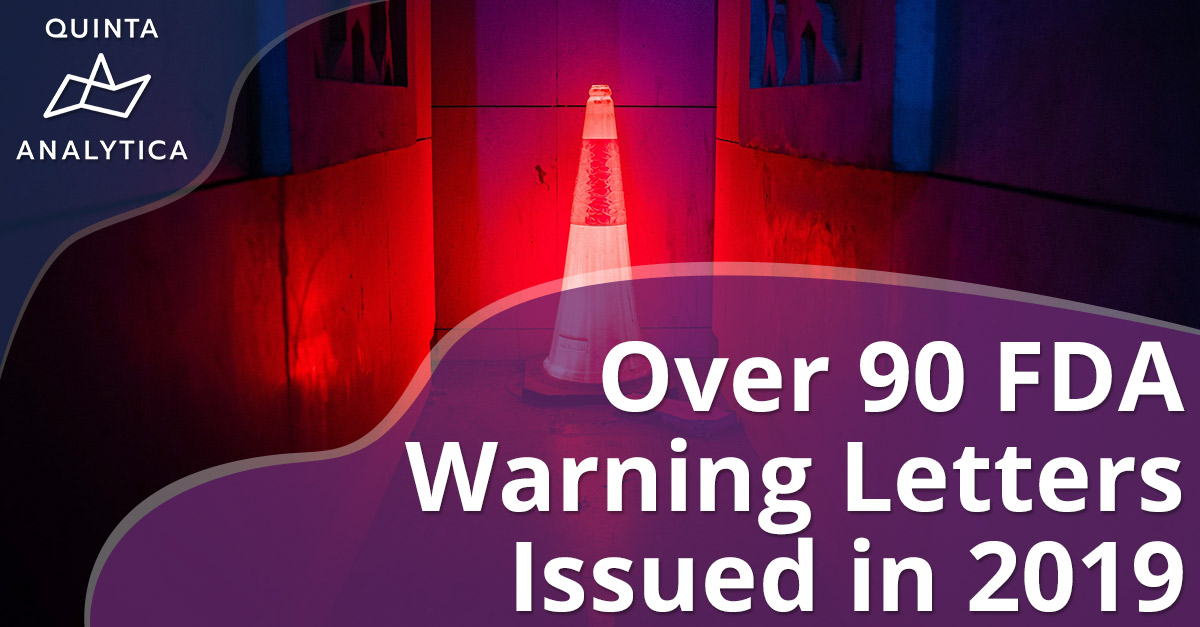 We originally posted on this last October (on our LinkedIn page, here) and now that the final numbers are in for 2019 we thought it would be good to revisit the topic.
‍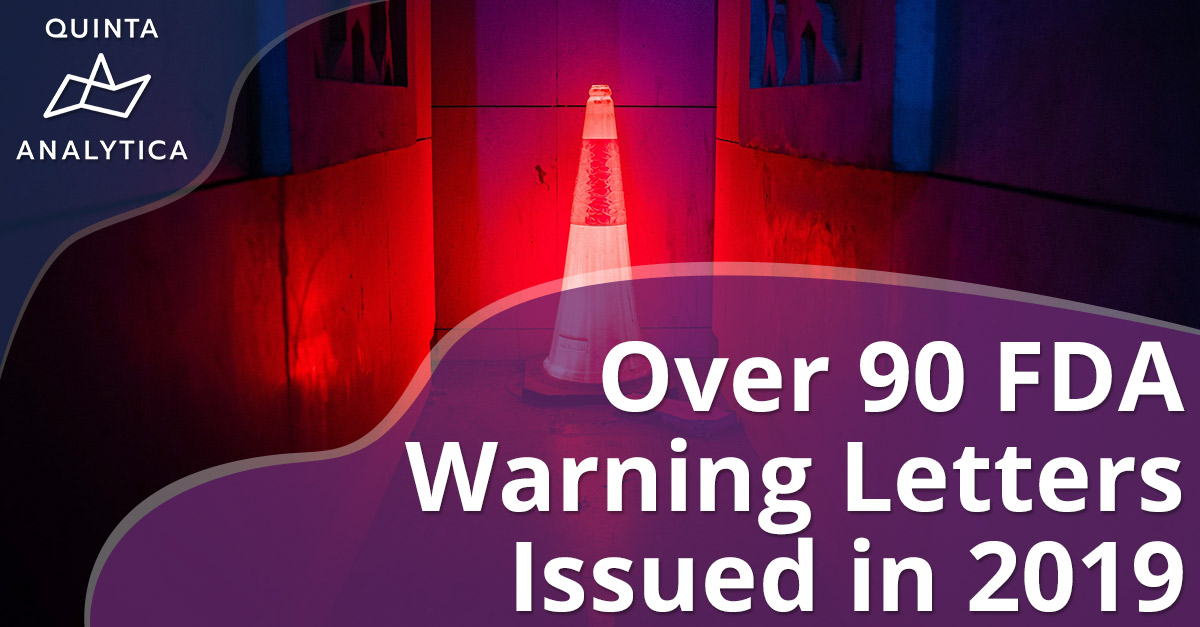 ‍
With over 90 FDA warning letters issued throughout 2019, its critical to get quality control correct throughout the entire #pharma process, starting with #manufacturing and continuing along with the research, development and testing processes.
If the foundation isn't solid to begin with, everything you build on top is useless. Do you agree?
Being successfully GMP, GLP, GCP certified and FDA audited multiple times, and with over 20-years experience of supporting the entire pharma cycle from start to finish, why not let QUINTA-ANALYTICA be your partner to success?
Get in touch with us today and let's discuss your solution.