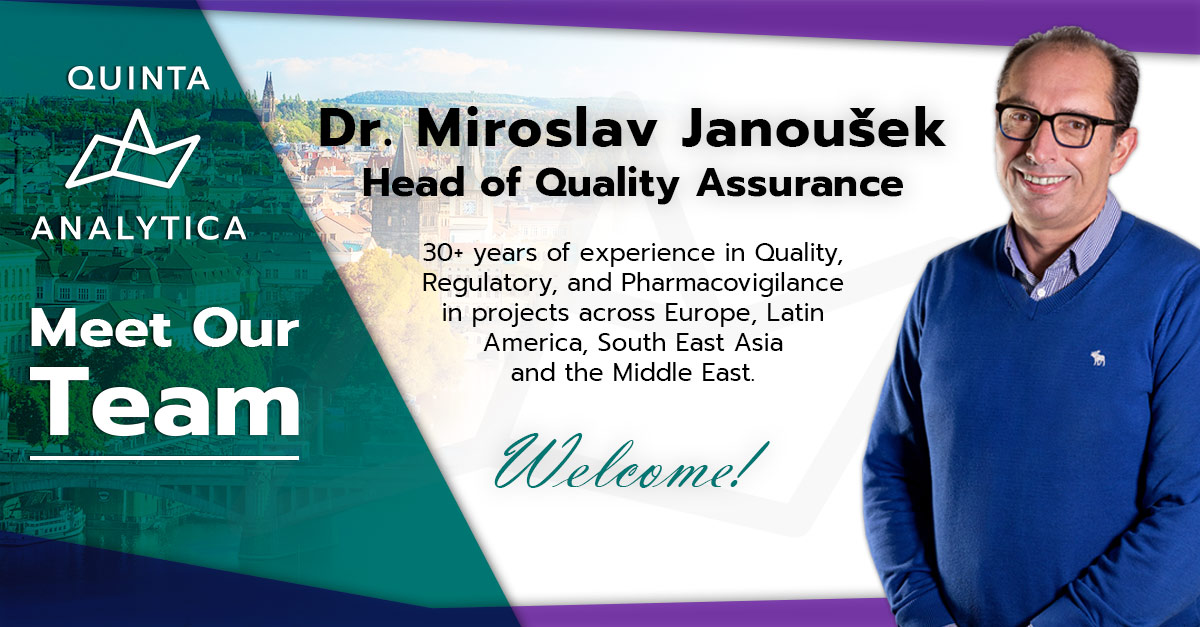 We are exceptionally proud to welcome to our team, starting January, our new Head of Quality Assurance, Dr. Miroslav Janousek.
With vast experience in the pharmaceutical industry, he will undoubtedly become a key part of the Quinta team and aid us in our continued growth.
‍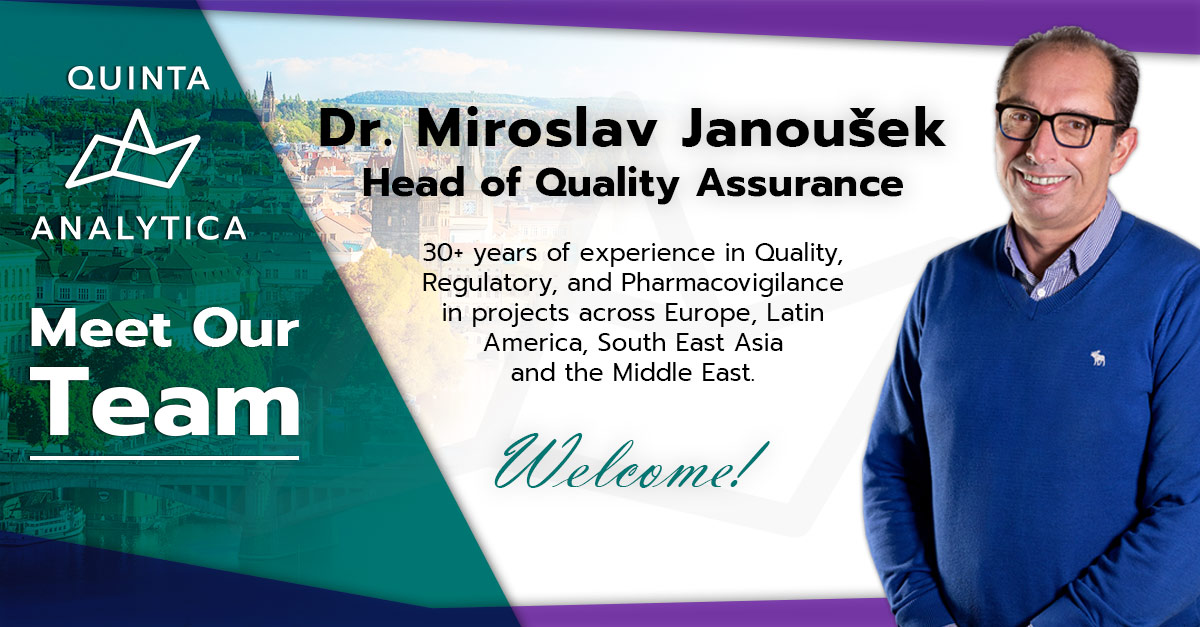 ‍
Starting in the industry 30 years ago at the Charles University in Hradec Králové, CZ, he dedicated his career-to-date at Zentiva where he served as a member of the corporate senior management team.
Holding positions of responsibility across Quality, Regulatory, and Pharmacovigilance, he played a key part in the building of a highly renowned quality system and contributed to the Regulatory Affairs function in different stages of Zentiva's development. Enabling it to grow from a regional player to the global Gx business of Sanofi.
Deeply involved in projects in Europe, Latin America, Southeast Asia & the Middle East throughout his career, he joins QUINTA-ANALYTICA ready to contribute to enhancing our team and ensuring we remain a leading provider of high quality analytical and clinical services for pharmadevelopment and manufacturing.
His experience will further strengthen Quinta and will help power the top-class services we provide globally.
Welcome on-board, Miroslav.