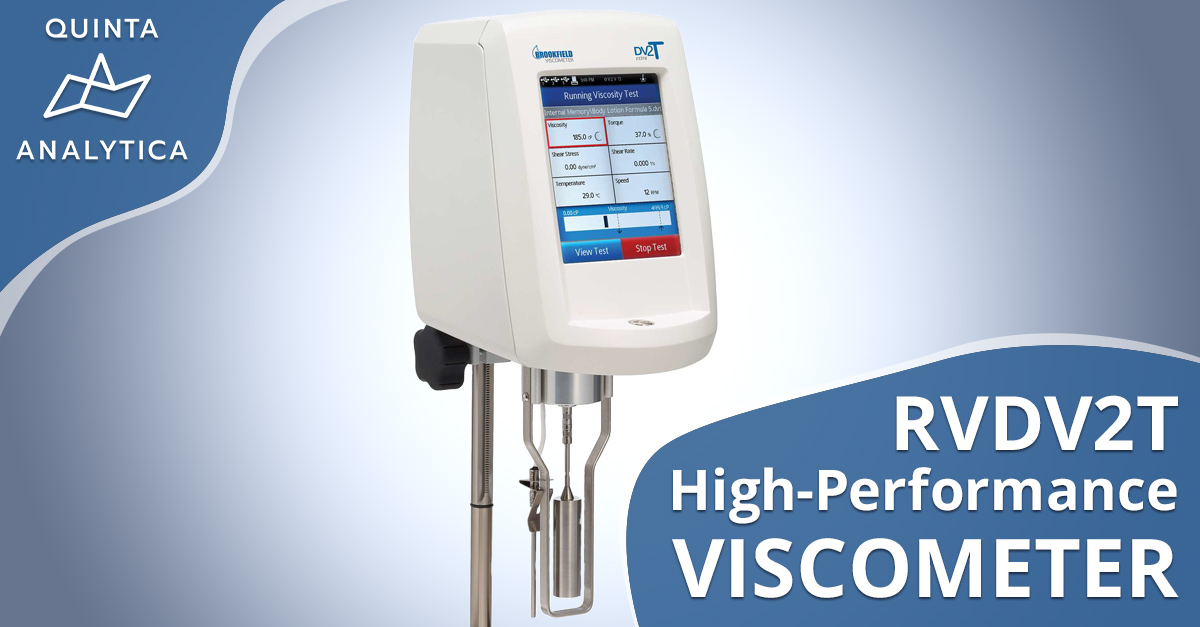 Viscosity is a principal parameter when any flow measurements of fluids, such as liquids, semi-solids, gases, and even solids are made.
‍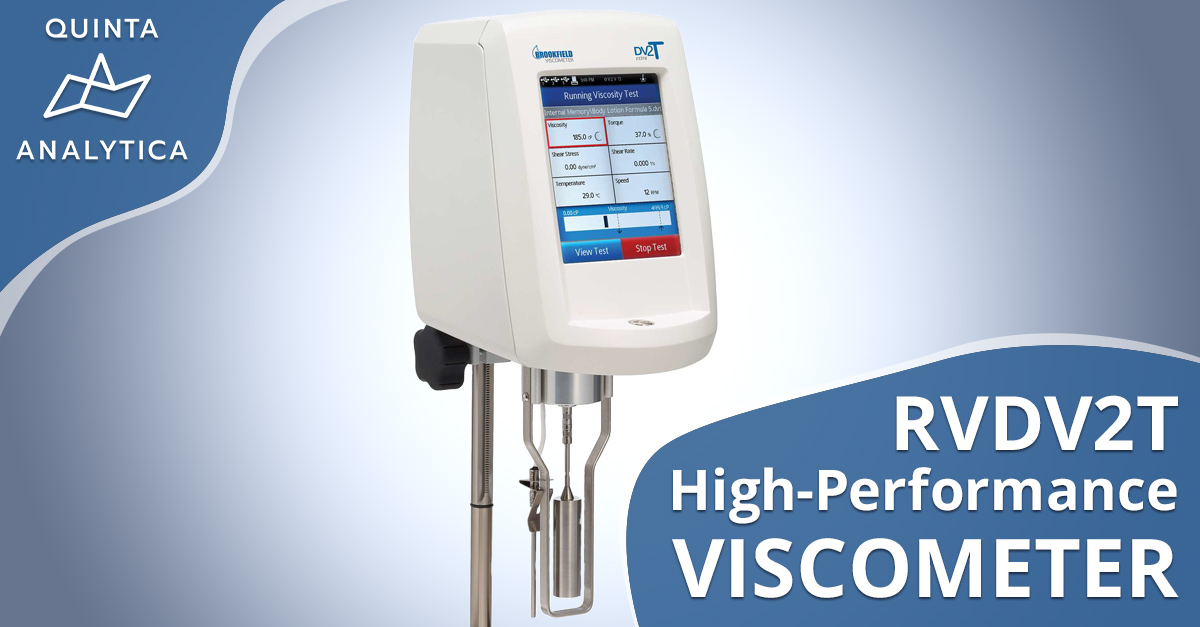 ‍
Indeed, many drug manufacturers now regard viscosity readings as a crucial part of their research, development, and process control programs as it enables them the ability to predict how a material will behave in the real world across varying temperatures.
Recognized as often the quickest, most accurate, and reliable way to analyze some of the most important factors affecting product performance, QUINTA-ANALYTICA are excited to receive delivery of the very latest piece of tech in this key area, the top of the range, AMETEK Brookfield RVDV2T viscometer.
This key investment unlocks measuring capabilities ranging from ultra-low viscosity inks, oils, and solvents, through to gels, epoxies, asphalt, and molasses at the opposite end of the scale. It's fair to say that armed with this impressive piece of tech, in addition to our existing line-up, Quinta is your true A-Z pharma partner.
Get in touch with our team to discover the full range of services.