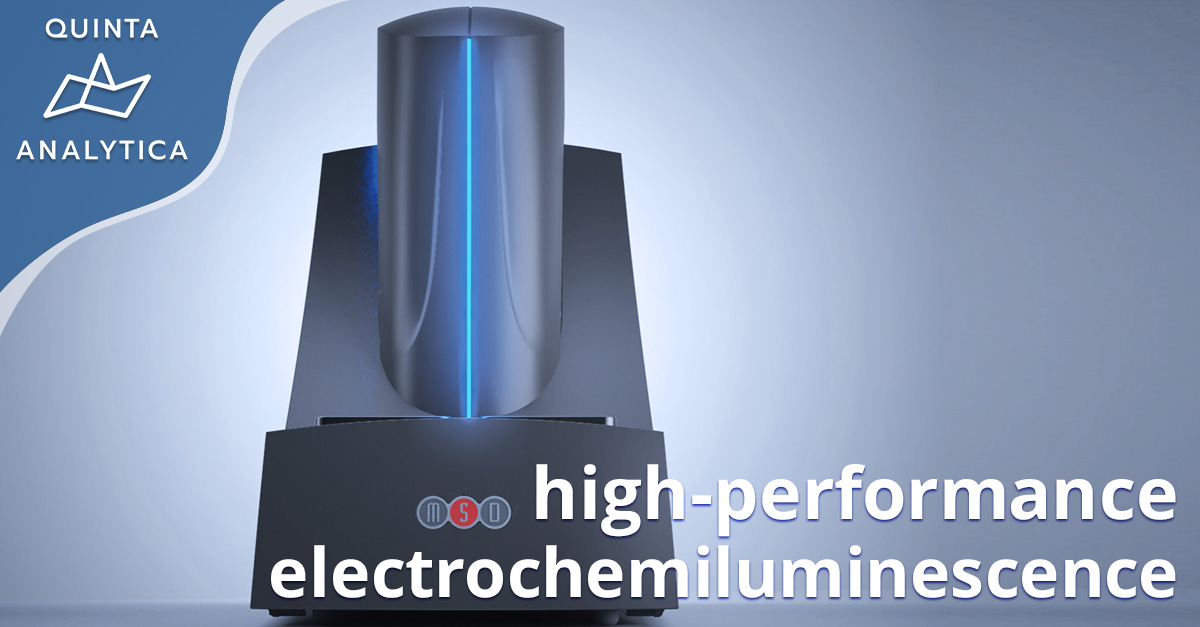 A highly successful detection system that achieves clinical quality data in a variety of sample types, including cell supernatant, serum, plasma, and whole blood. So, how does it work?
‍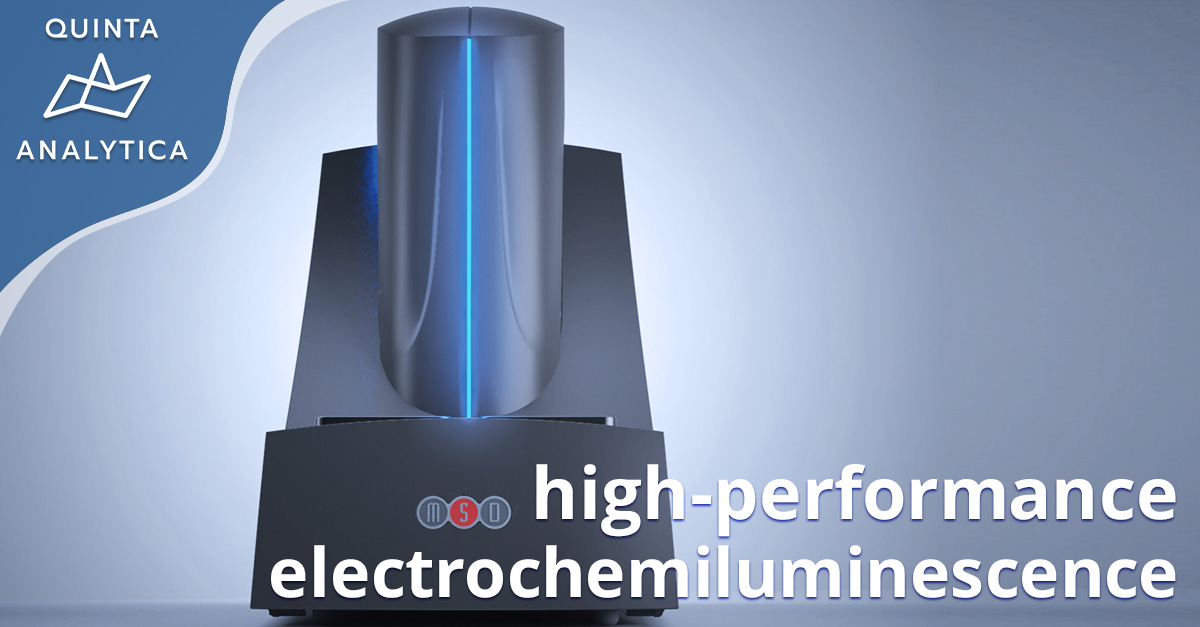 ‍
Electrochemiluminescent labels generate light when stimulated by electricity in the correct chemical environment. This reaction is then used to measure proteins and other biomedical molecules.
Simply put, biological reagents attach to carbon electrodes in microplates. These are called Sulfo-Tags. When electricity is applied to the plate electrodes it creates light emissions by the Sulfo-Tag labels, and that light intensity is measured to quantify analytes in the sample.
Here at QUINTA-ANALYTICA, we're proud to announce that we've just successfully installed the new MESO SCALE DIAGNOSTICS, LLC. QuickPlex SQ 120MM which is used to perform ELISA analysis using the aforementioned detection method.
This new technique offers incredible sensitivity, lower sample consumption, the ability to determine more analytes in one run, and critically, is suitable for the determination of high molecular weight drugs and their antibodies.
Want to know more? Get in touch to find out how we embrace the latest tech to deliver world-class services to our partners.